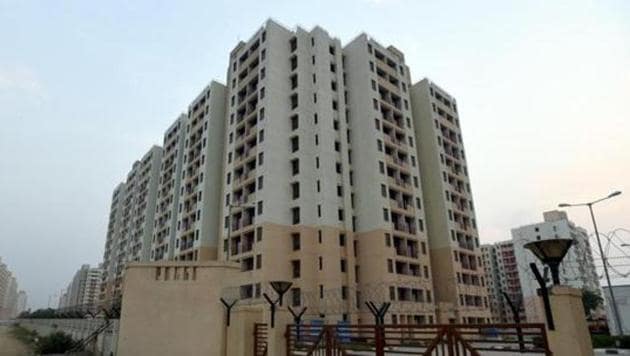 DDA Finally Sells 870 Flats in Narela, Boosts Development in the Area
Ten News Network
New Delhi, 23 September 2022: After lieutenant governor, Vinai Kumar Saxena instructed the planning authority to change the qualifying requirements and enhance transportation access to the north-west Delhi district, the Delhi Development Authority (DDA) was finally able to sell 870 flats in Narela.
Earlier, the DDA had trouble selling the apartments it built in Narela because of the area's low transportation accessibility, lack of health infrastructure, and security issues, among other factors. A total of 1,281 flats were made available for sale earlier this month on a first-come, first-served basis. According to officials, 1,940 persons registered for the apartments over the course of the past two weeks, of which 870 out of 619 EWS apartments and 251 LIG apartments have been sold.
Officials from the Delhi LG's office stated that according to the LG's orders, DTC has begun running two buses per shift from Narela Pocket-G and Narela Sector-A1 to Central Secretariat via well-known areas of the city. While the Delhi Police has been given land to build 11 police stations in different Narela sectors. They have also been given a ready-to-occupy apartment in Sector G7/G8 for the construction of a police chowki, which will open by the end of this month.
Additionally, DDA has assigned flats for the construction of the Municipal Corporation of Delhi pharmacies. While the locations of the dispensaries have been the subject of a survey. In addition to accelerating the sale of DDA apartments in Narela, the exercise is anticipated to spark north-west Delhi's long-awaited development, according to the official.
Earlier, LG Saxena presided over a meeting where it was decided to eliminate the requirement that applicants or allottees fall under the EWS category have an annual individual income of less than 3 lakh rupees and a family income of less than 10 lakh rupees. This decision has assisted in the sale of the apartments.
It was rather determined that such flats would only be distributed based on annual family income, which had to be less than $10 lakh as certified by the authorities or the responsible person. The official stated that as a result, many more applicants fell within the LIG and EWS categories and were therefore qualified to apply for such properties.
Additionally, it was also decided that the allocation process will be changed from a lottery draw to a first-come, first-served basis. The official claimed that the lottery used to dispose of these apartments was proving to be a significant barrier, according to the officials.