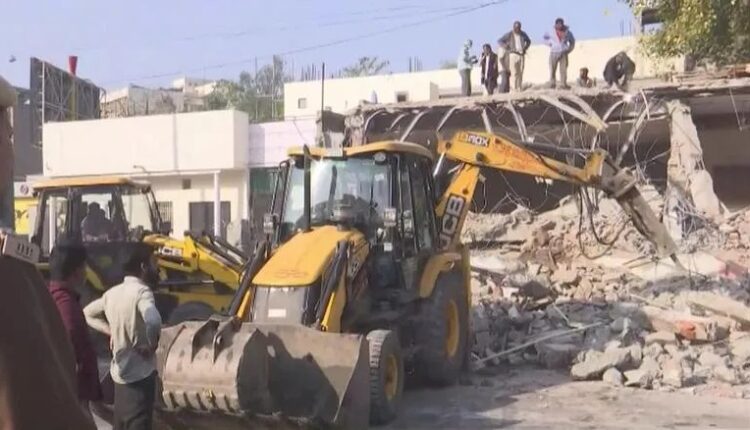 Delhi Government Demolishes Religious Structures on Footpath in Anti-Encroachment Drive
Ten News Network

Delhi (India), February 25, 2023: On February 25, the Public Works Department of the Delhi government conducted an anti-encroachment drive and demolished religious structures, including a mosque and a temple, located on a footpath in central Delhi.
According to reports, the religious structures were constructed on the sidewalk, and a court had ordered their removal. "The drive is being carried out to remove religious structures that have been constructed on the footpath. There are court orders on this," a Public Works department official said.
To maintain law and order, security personnel were deployed during the raze drive. This is part of a broader effort to remove encroachments across the city. In February, the Delhi Development Authority began a demolition drive to remove encroachment from its land at Ladha Sarai village in Mehrauli Archaeological Park, leading to protests from local residents. The park houses around 55 monuments under the protection of the Archaeological Survey of India and the state archaeological department of Delhi.
Residents of the area claimed that they had been living there for decades and were rendered homeless overnight. The drive was halted by Delhi Lieutenant Governor Vinai Kumar Saxena on February 14. However, those whose homes were already razed have expressed their financial struggles and claimed that rent in surrounding areas had shot up, adding to their misery.