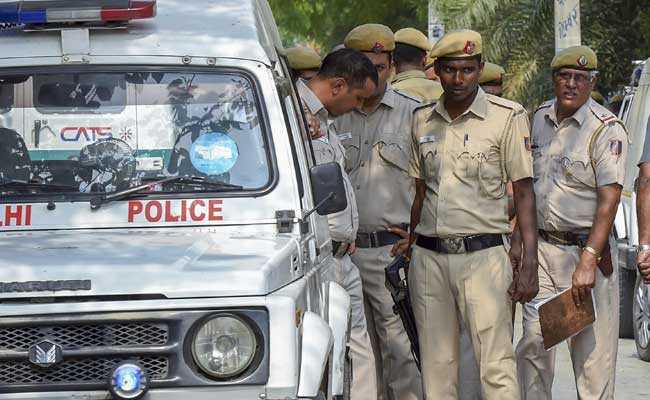 Delhi Police books AIIMS doctor for duping business partner of 16 crores
Ten News Network
New Delhi, 23 September 2022: An MBBS doctor from AIIMS and his sister have been detained by the Economic Offences Wing (EOW) of the Delhi Police for allegedly defrauding another doctor for 16 crores by using falsified documents.
Accused, Dr. Cherian and his sister Meenakshi Singh, living in Bengaluru have been on the run to evade legal action and were apprehended in a resort in Dindigul, Tamil Nadu.
Upon investigation, the police stated that the accused siblings had joined forces with Dr. Gandharv Goyal, a friend and business partner, to launch an app-based company focused on artificial intelligence (AI) in the healthcare industry. However, both the accused fired Dr Gandharv Goyal on the basis of falsified and forged documents as investment soared in the company.
They further clarified that it is a case of fraud, criminal breach of trust on the part of the director, and forgery involving Dr Gandharv Goyal, another director, in order to repurchase his shares for the pitiful sum of Rs 900.
For a total consideration of Rs 16 crores, the same proportion of shares was issued to new investors. As a result, Dr Gandharv Goyal, the partner and director, suffered an estimated Rs 16 crores loss in unlawful damage.
Police believes that the accused siblings Dr Cherian and Meenakshi hatched a criminal plan and obtained Dr Gandharv Goyal's shares using fake signatures made with the aid of the DocuSign program.
The accused, Dr. Cherian and Meenakshi had floated a company in the US to draw in more investors for their company Healthcare Pvt. Ltd. and later repurchased Dr. Gandharv Goyal's stock in the company M/s Synapsica Healthcare Inc. using a forged signature that was created by the DocuSign app. Later, they issued the same proportion of shares to new investors from India and the USA for a total consideration of about 16 crores, police stated.
All of the accused's share agreements and term sheets were confiscated during the inquiry, and ROC data, bank statements, and minutes books were also obtained and analyzed.
At PS EOW, New Delhi, the accused have been charged with criminal breach of trust, cheating, forgery, using as genuine a forged document, and criminal conspiracy.