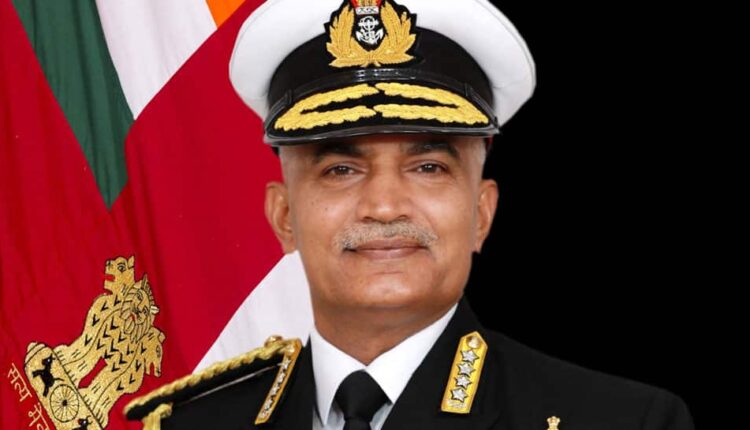 Delhi, Sept 23rd, 2022: Setting clear goals for local manufacturing of naval equipments, Chief of Naval Staff, Admiral R Hari Kumar asserted that everything from the production of ships to spare parts of machines would be completely made in India by 2047.
Kumar was speaking at the India Defence Conclave 2022 in New Delhi.
"By 2047, we will have a complete indigenous Navy, whether it be ships, or submarines, aircraft, unmanned systems, weapons, the entire complex", Kumar said.
He further said that PM Narendra Modi's aim of Atmarnirbhar Bharat would be achieved by 2047 in terms of the Indian Navy.
"That is what we are targeting", he said.
Two indigenous Driving Support Vessels(DSVs), Nistar and Nipun were also launched by the Admiral during the event.
Kumar said that the launching of these vessels represents the coming of age of the expertise and experience of India's shipbuilding industry.
The first indigenous aircraft carrier, INS Vikrant was commissioned in Kochi earlier this month.
"Combined together, these ships reaffirm the Indian Navy's growing stature as a Builders' Navy", he remarked.
He further noted that the Indian Navy had already embarked on its "Indianisation drive' in 1961 when INS Ajay, the first small patrol boat, was indigenously made in India.
"Since then, we have progressed a lot", he added.
Strategic Forces Command Vice Admiral RB Pandit, ENC Chief Vice Admiral Dasgupta, Controller of Warship Production and Acquisition Vice Admiral Kiran Deshmukh and other senior officers from the Indian Navy and Defence were also present at the event.