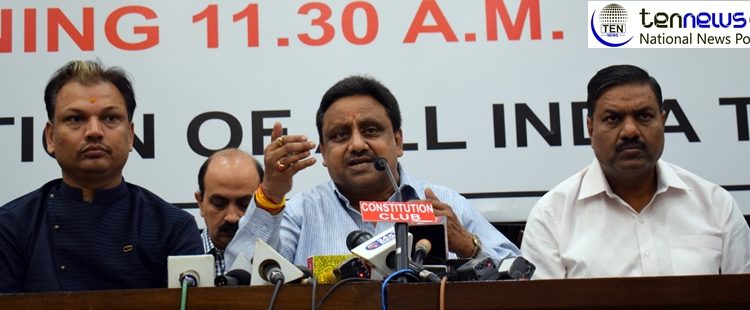 New Delhi: Jolted with the sealing drive since last three months, now, the traders' associations have opened a fight against the Union and Delhi government and organizing massive rally on March 28, 2018 at Ram Lila Ground.

To register their disappointment, city traders' associations have also decided to shut the markets on March 28 and participate in the rally with their families. Moreover, they have also decided not to send their children to schools and colleges in the protest.
"Due to the ongoing sealing drive since three months, the markets lost its glory and have witnessed around 40% dip in business till date," said General Secretary of traders association CAIT, Praveen Khandelwal while addressing media on Monday in Delhi.
As per their claims, more than 3000 associations have registered to participate in the rally. Moreover Transport Association have also backed their rally and decided to choke the wheels on March 28 and claiming that no vehicles will play on the roads that day.
"We have simple demands. Ban sealing for a year immediately to hammer out permanent solution. Secondary, Delhi government should pass an anti-sealing bill in the current session and sent it to the Union government to approve it. Else, Union government should come up with a bill to end this menace and notify all 351 unregistered roads," Khandelwal asserted.
Traders' association threatened to public some drastic figures and unveils scams on March 28 at Ram Lila. "If our demands were not met, we shall plan to leave Delhi and move to any other place like Gurugram and Noida, so, we can work peacefully", he added.