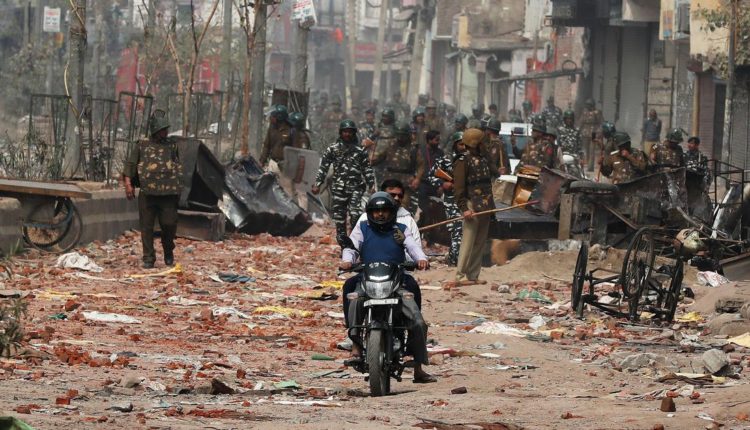 New Delhi (07/03/2020): So far 53 people have died in Delhi Violence. Dozens of injured are still hospitalized. Delhi Police has formed two SITs to investigate the violence. So far 683 cases have been registered. 1983 people have been arrested or detained. The main accused has also been arrested for burning and killing a person in the violence in Delhi. The name of the arrested accused is Shahnawaz Alias Shanu (27). Police is interrogating him.
Crime Branch of Delhi Police has arrested Shahnawaz, the main accused in the murder of Dilbar Singh Negi, resident of Uttarakhand during the riots in North East Delhi. Dilbar used to work in Anil Sweet House located in Shiv Vihar area and his body was found inside the shop in badly burnt condition.
According to Crime Branch SIT officials, on February 24, when riots broke out near Shiv Vihar Tiraha, Shahnawaz and several people living in the same area pelted stones and ransacked several shops. Shahnawaz along with his colleagues entered a book store and a sweet shop and set both places on fire.
Officials said that on 26 February, inside the sweet shop, the body of a man was found in such a badly burnt condition that only his burnt hand was visible in the middle of the burnt items. He was so humiliated that both his hands were cut off. Shahnawaz was arrested after investigation. Eyewitnesses also told the police that Shahnawaz was provoking people the most.