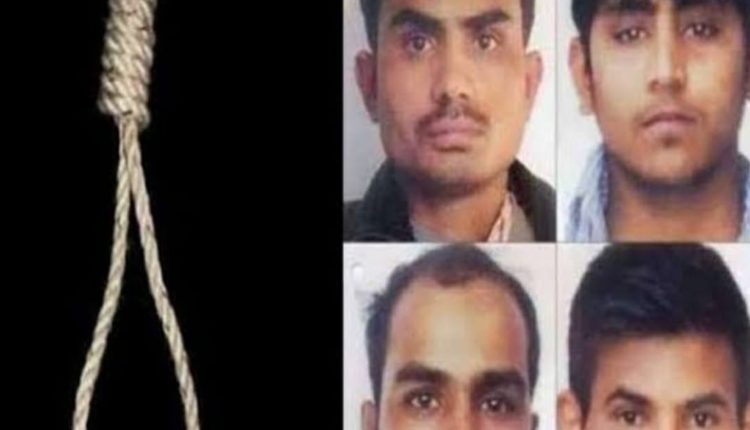 New trick by Nirbhaya convict Mukesh Singh : Accused his lawyer to delay hanging
Vishal Malhotra / Harinder Singh
New Delhi (07/03/2020): Mukesh Singh, one of the four convicts in the Nirbhaya gang rape and murder case, has filed a petition in the Supreme Court on Friday requesting it to restore its legal remedy. The convict alleges that his lawyer misled him. In the petition filed through advocate Manohar Lal Sharma, Mukesh Singh has alleged that the lawyer, Vrinda Grover, who plays the role of a friend of justice, hatched a criminal conspiracy and cheating which should be investigated by the CBI.
On Thursday, the lower court issued a new order saying that Mukesh Kumar Singh, Pawan Gupta, Vinay Sharma and Akshay Kumar Singh should be hanged till death at 5:30 in the morning of 20th March. The petition states that criminal conspiracy jointly hatched by the petitioner (Mukesh), Ministry of Home Affairs, Government of Delhi and Vrinda Grover and other advocates appearing in the Sessions court, High Court and the apex court in the matter of order on execution of the sentence of the petitioner.
The petition said that all of them intimidated the order of the sessions court (which was never issued by the sessions court) and forced them to sign several papers, saying that all the petitions, including the corrective petition on their behalf, were bound by the High Court. And to file in the Supreme Court, the court has directed to sign these documents. The petition claimed that a corrective petition could be filed within three years from the date of the reconsideration petition being dismissed and therefore reinstated the available legal remedies and allowed it to file a corrective petition and mercy petition by July 2021.