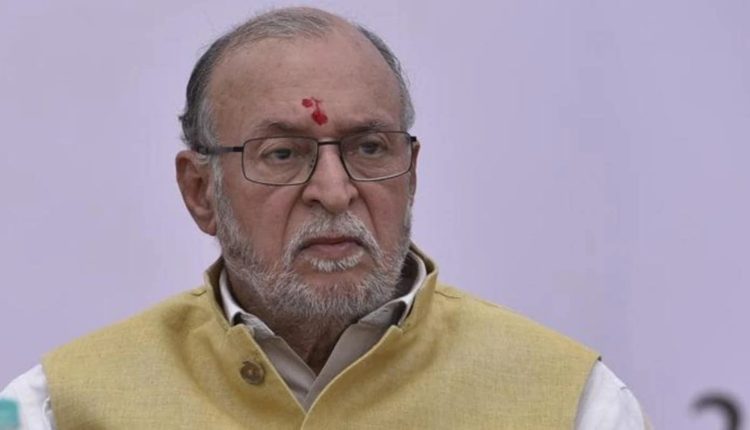 Delhi's ex-LG Baijal refutes AAP's Accusation on Excise Policy
Ten News Network
New Delhi, 10 August 2022: Former lieutenant governor Anil Baijal, on Tuesday, accused deputy chief minister Manish Sisodia of "perpetrating blatant lies and falsehoods" to protect his own skin, escalating the ongoing debacle between the Delhi's lieutenant governor and the Delhi Government over the new excise policy.
Previously, Sisodia had claimed in a press conference that just two days before the stores were set to open on November 17, 2018, Baijal, the then-LG, had made it necessary for the liquor licensees to obtain a no-objection certificate from the Delhi Development Authority and Municipal Corporation of Delhi, despite having read the Delhi Excise Policy 2021-22 twice before giving it the go-ahead in May 2021.
This, ultimately, led to a loss of lakhs of rupees as a result of the licensees' inability to open stores in non-conforming regions in 67 municipal wards.
However, in a statement on Tuesday, Baijal refuted this accusation, stating that Sisodia is attempting to find justifications for the "commission and omissions" of the AAP government. "These are nothing more than flagrant lies and distortions being spread by a man who is scrambling to protect his own skin, he claimed. For his own actions and those of his colleague, Sisodia is attempting to come up with an excuse," the statement read.
Baijal also received support from the current LG, VK Saxena, who voiced his "grave concern" over "deliberately false, unsubstantiated, and motivated claims" leveled against the former LG. Raj Niwas tweeted that Saxena has instructed the chief minister to make sure that his party's and the government's members avoided making such petty comments and behaviours.
According to Baijal's statement, "I discharged my constitutional role of maintaining the laws of the land in the matter of not allowing liquor vends in non-conforming regions. Even now, there is no law in Delhi that permits the opening of liquor stores in prohibited areas."
He also claimed that since the AAP took power in Delhi, casting doubt on and making accusations against the LG's choices had become commonplace. "I had identified the AAP government's illegal decisions that needed to be changed on files multiple times throughout the implementation of the new Delhi Excise Policy. The public is now aware of these facts," the former LG claimed.