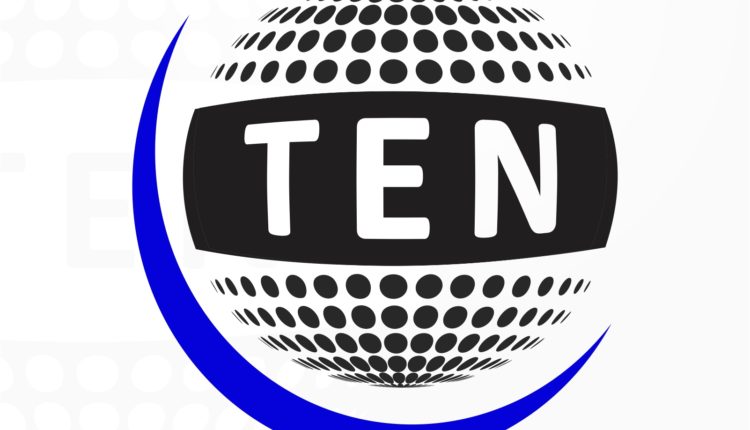 #Dengue and #Chikungunya can lead to Rheumatoid arthritis
On the eve of World Arthritis Day, senior orthopaedic experts said that 80 percent patients with Dengue and Chikungunya became symptom free at the end of four months of treatment but in 20 percent patients, Rheumatoid Arthritis developed."
Recently Dr. (Prof.) Raju Vaishya, president of Arthritis Care Foundation (ACF) and Senior Consultant, Department of Orthopedics, Indraprastha Apollo Hospital has done a case study on Dengue & Chikungunya with Dr. Sujeet Kumar Singh, Deputy Director General, Ministry of Health and Family Welfare, Govt. of India & Dr. Amit Kumar Agarwal, Professor and Consultant orthopaedic surgery, Dr. Vipul Vijay consultant, orthopaedics and Dr.  Raman Sardana, senior consultant, microbiology of Indraprastha Apollo Hospital, Sarita Vihar, New Delhi. This case study has been published in prestigious British Medical Journal (BMJ).
According to the Directorate of National Vector Borne Disease Control Programme (NVBDCP), Dengue cases in India up by 11,832 over last year. According to (NVBDCP), till July 30, 2016, the total dengue cases in the country were 16,870 while for the same period in 2017 they numbered 28,702. While till July 30, 2017, India has seen a total of 18,466 cases of chikungunya.
Dr. Raju Vaishya Said that Dengue Virus and Chikungunya virus (CHIKV) irritates our immune system and this results in development of RA in about 20 percent patients. He said that patients of Chickengunia should consult orthopedic doctor if symptoms continue to appear after some weeks.
"Patients with Dengue and CHIKV infection should be closely monitored to identify those with chronic arthritis who would benefit from a rheumatologic evaluation and early treatment with disease modifying anti-rheumatic drugs (DMARDs)", said Dr. Sujeet Kumar Singh, Deputy Director General, Ministry of Health and Family Welfare, Govt. of India.
According to Dr. Amit Kumar Agarwal, "chronic manifestations of CHIKV  infection may resemble those of some autoimmune connective tissue diseases. Furthermore, CHIKV infection can cause cryoglobulinemia and may induce rheumatoid arthritis and seronegative spondyloarthropathies in genetically susceptible individuals."
Dr. Vaishya said that Rheumatoid Arthritis and Chikungunya virus have similar symptoms, which can cause misdiagnosis. The main symptom of Chikungunya virus is joint pain and swelling, which is also a characteristic of Rheumatoid Arthritis.
According to Dr. Sujeet Kumar Singh Chikungunya name describes the stooped appearance of sufferers with joint pain; meaning "to become contorted". Disease causes flu-like symptoms that can last for months.  Majority of cases recover fully and death is usually due to severe dehydration, electrolyte imbalance and loss of glycemic control. There is currently no treatment or vaccine for the virus and with its rapid spread time is of the essence.
Asian tiger mosquito (aedes aegypti) transmits the Asian virus strain that causes outbreaks. Nearly 80 cases of chikungunya, the mosquito-borne viral disease, have already been reported this year in the Capital.
According to the National Vector Borne Disease Control Programme, the total number of chikungunya cases in India in 2016 was 58,136, which is double the number in 2015.
According to Dr. (Prof) Amit Kumar Agarwal Chikungunya virus (CHIKV) infection is a common cause of febrile arthritis. The most common manifestations of acute infection are fever, symmetrical polyarthralgias or polyarthritis, myalgias, and maculopapular rash. Up to 80% of patients may develop musculoskeletal manifestations that persist longer than 3 months, causing impairment in their quality of life.
Dr Sujeet Kumar Singh said that the most common chronic manifestations are persistent or relapsing-remitting polyarthralgias, polyarthritis, and myalgias. Fingers, wrists, knees, ankles, and toes are the most frequently involved, but proximal joints and axial involvement can occur in the chronic stage.
The Centers for Disease Control and Prevention recommend acetaminophen and non steroidal anti-inflammatory drugs for the acute rheumatic manifestations of CHIKV infection. However, some studies suggest that low-dose corticosteroids for about 1-2 months (depending on clinical course) are beneficial in relieving acute rheumatic symptoms. Conversely, hydroxychloroquine in combination with corticosteroids or other disease modifying anti-rheumatic drugs (DMARDs) has been successful in treating chronic rheumatic manifestations. Methotrexate and sulfasalazine (alone or in combination) have also been effective for chronic CHIKV arthritis.