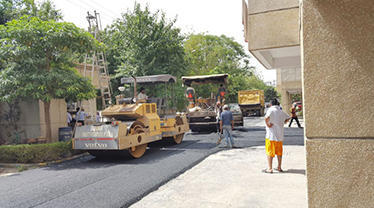 Denizens request GNIDA to accelerate ongoing civil work in Alpha 1, cite inconvenience
Ten News Network

Greater Noida (30/05/2022): Citing major inconvenience to commuters, Greater Noida residents have requested concerned authority to speed up ongoing projects in Alpha 1 sector of Greater Noida.
Taking to social media, a concerned denizen wrote, "Requesting Greater Noida Authority to kindly accelerate the pace of sewer laying work in Alpha 1. The road is dug up and with people parking their vehicles on the road it has become impossible for pedestrians to walk safely on the road. Risk to Dogs and other animals is also huge."
The Good Samaritan also cited the previous accidents that have been caused by this rough patch.
"One stray dog died after falling into the pit. Besides the portions which have been completed are not being cleared up by the contractor. As a result the rain has made the road muddy and slippery and can result in injury to senior citizens. Kindly look into this urgently," he wrote.
Many others also shared similar views and pointed how it has become extremely dangerous to commute around the C block market and an immediate intervention was required from the highest level.