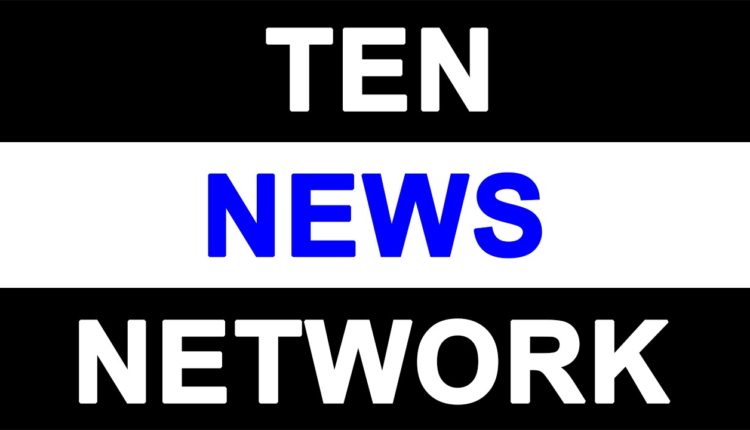 Different organizations join hands to spread awareness for women dignity By Bipin Sharma
The rising incidents of crime against women have brought colossal ignominy to the nation. Be it the growing number of rape cases, the ill treatment meted out to foreign tourists, or the racist attacks against the North East girls, or the countless of sexual harassment incidents at work, all this has severely tarnished the image of the country. Needless to say, this adversely impacts the national level campaigns such as Incredible India and AtithiDevoBhavah. The image of the country takes a beating not only when foreign nationals are shoddily treated, but also when misogynists unleash heinous crimes against their own people. The Uber cab rape case brought back the memories of the horrific Munirka gang rape incident of Nirbhaya that shamed the entire country.
Ironically when the focus ideally needs to be on women safety and empowerment, precious time gets lost on secularism vs communalism debates.
Says renowned global philanthropist and Managing Trustee of Sarbat Da Bhala charitable Trust, "The time has come when the citizens need to work in sync for undertaking a steel pledge to ensure the safety and wellbeing of women folk of not only their country, but also those who are visiting their country as tourists or students. Women safety deserves top most priority, and there is an urgent need to brainstorm on the practical steps which will ensure its reality. Rather than wearing their religious or caste cards on their sleeves, it would make great sense if the citizens of the country begin displaying their commitment towards pertinent issues such as safety of women. Sarbat Da Bhala (SDB) is all geared to host a series of exclusive programs at prominent places with the core aim of brainstorming on key measures needed to be undertaken for making women safety a reality in the coming days."
Sarbat Da Bhala (SDB) is all geared to host a series of exclusive programs at prominent places with the core aim of brainstorming on key measures needed to be undertaken for making 'Women safety campaign' a grand success in the coming days.
Since the past one month, thousands of reflectors that help enhance visibility, and thus prevent accidents during the foggy season, were pasted on LMVs and HMVs as a part of the 'Traffic Safety Campaign' organized by Sarbat Da Bhala in different parts of Punjab and Haryana. The campaign was fully supported by the Haryana and Punjab Police, and SSP level officers participated in the campaign in their respective areas,
Buoyed by the success of the 'Traffic Safety Weeks' in Punjab and Haryana, Sdr. SP Singh Oberoi is now pledged towards the cause of Women Safety in Delhi NCR especially.
Akin to the Swachh Bharat Abhiyan launched by PM Modi, the SDB in sync with the RamakrishanMahilaMandal, Vivek Travels, Women International Network, Confederation of Indian Universities (CIU), Character Development Initiative (CDI), and Government Approved Tourist Guide's Association (GATGA) is all set to commence an apolitical campaign wherein some select people will be initially chosen to lead the women safety campaign from the front. Badges with a message "I am pledged for women dignity" will be distributed to citizens who are ready to pledge themselves for the cause of women safety, dignity and empowerment.
Needless to say, those flaunting the badges on their shirts, tops, jackets and coats will stand pledged to the cause of women dignity for the rest of their lives.
Points Chancellor Prof PR Trivedi, also the president of Confederation of Indian Universities (CIU), "The core purpose of making citizens wear the badge on their sleeves is to make them responsible beings for shouldering their basic duties towards the women folks. Just like people take great pride in flaunting the famous shoe brands namely Nike, Addidas, Reebok etc, or for that matter, the famous apparel brand namely Marks and Spencer, Peter England, United Colours of Benetton, or Louis Phillips, citizens need to take pride in flaunting badges to confirm their pledge towards women dignity and safety. Cutting across all sorts of religious, caste and creed barriers, this badge will more significantly unify the citizens in their crusade for 'Crime against women'."
The TV media partner for this campaign is Disha TV, online media partners will be Tennews.in, and the outdoor media partners are JKM Events. A lot of distinguished personalities will be part of this movement to ensure its grand success.
Eminent social activist and chairperson of Women International Network (WIN), RekhaUdit remarks, "My organization has joined hands with Sarbat Da Bhala as action oriented approach alone will help put curbs on the incidents of crime against women. Thanks to all the support and inspiration from renowned philanthropist Sdr. SP Singh Oberoi, and Chancellor Prof PR Trivedi, we are confident of roping in a large number of volunteers that will pledge themselves for the cause of women dignity and empowerment.  We will educate the citizens in Delhi, and follow it by distributing badge to volunteers all around. Seeing the response that our initiative evokes, we will take the campaign to different nooks and corners of the country."
Noted women activist Sudha Sharma point, "Legislators and cops promise stern action against the monster rapists after every horrific incident of crime, but imagine the ordeal that the rape victim undergoes?  For the victim to lead a normal life takes a really long time. The solution lies in shouldering collective responsibilities along with the local police. Why can't every women group work in tandem with the local police staff? RWAs should include women members who should be specially assigned the task of monitoring women safety measures in their respective areas. Unlit areas and places with dysfunctional streetlight should be reported to the authorities so that they could be timely fixed. It is distressing when streetlights remain in a dysfunctional state for days and months together. I cannot understand why local dwellers fail to do the basic duty of informing the authorities for having them fixed. Criminals take advantage of all such callousness, and this explains the rising spates of crime against the women."
SnehLataGarg, founder AnmolMotiMahila Society, "Our society was formed with the core objective of addressing the problems of women and for providing free medical amenities to impoverished segments of the society. It aches to see the growing number of cases of crime against women especially rapes and molestation. Though imparting training to women in self-defense skills is a great idea, the problem will get addressed only if we create an army of volunteers all over the country so that a strong message is sent to the serial offenders and misogynists. Citizens need to get the concept of Bhagidari straight into their heads, and not shy away from shouldering their basic responsibilities. One should not forget that if they remain mute spectators in society, no one else too will come to their aid in the need of hour when they have fallen prey to some untoward eventuality. Why can't people decide to shun wearing the religious or the caste card on their sleeves, and instead begin flaunting their commitment towards key societal issues such as women safety on their sleeves? We have aligned with Sarbat Da Bhala to make the country a safe place for women."
Adds Aditya Ghildyal, vice president Shikhar NGO which too has been relentlessly working in the field of women dignity and empowerment, "Taking out candle light protest meets will no longer suffice as citizens from all walks of life need to join forces by doing a more concrete exercise which is flaunting the 'Pledged for women dignity' badge for conveying and confirming their lifelong commitment towards women wellbeing and their safety. The badge will inspire countless of onlookers as well as the naysayers to join the movement of making the city and the country a safe place for women. Besides, it will play a great role in improving the image of the country on the global arena. The approach of the local police which has been observed to be mediocre or lackadaisical too will improve for the good. Women staying alone in hostels or PG accommodations will feel strong enough to come out of the closet to report the matter to the police unlike when a sizeable percentage preferred enduring their agony in silence. Taking a leaf out of the books of the citizens, the law enforcers will get charged to take all the relevant precautionary measures for ensuring the safety of women such as installation of CCTVs at the key junctures in North Delhi, and reprimanding the civic authorities for fixing the dysfunctional streets."
When there would be Bhagidari of citizens with the police and other organizations in the field of women safety, it will guarantee that every Bhagidari member in the system would play their role responsibly and passionately for achieving their mission.
It is a universal fact that wherever residents are in charge of affairs and in absolute command, authorities such as the police fall in line, and are inspired to deliver the needful in time.
Bhagidari ensures a smooth communication between the different stakeholders and subsequently fast results. Citizens need to inform the local police about unlit areas, and junctures where they need to subject motorists to the Alcometer test. Besides, citizens need to advise police about sensitive areas so that they could intensify the patrolling there accordingly. As Bhagidars, the general public has all the right to request the police for monitoring of NGOs for girls and women in different parts of the country. Surprise police checks in NGOs meant for public welfare can bring to fore a substantial number of unspoken incidents of crime against women. The citizens would be well within their right to ask for police reforms for long term improvement apropos women security. As far as the Delhi Metro is concerned, it has proved to be the safest mode of public transportation in the capital city today. However, once women commuters alight, that is the time when they need to exercise caution since they are no longer under the surveillance of the CCTVs. The issue is sensitive all the more because myriads of commercial establishments have mushroomed all around the metro stations sans any restraint. Metro stations namely GTB Nagar, Adarsh Nagar, Azadpur, Jahangirpurietc are flanked by myriads of fly by night hawkers, and this makes the situation precarious for women. The fact that liquor vends and resto-bars too exist in the proximity of some of the metro stations make matter all the more perilous for the vulnerable women. Most of the women feel unsafe when they alight from the Metro stations when they have to walk all the way till their desired destinations. A slight causal approach can lead to dire consequences. However if we have volunteers wearing the 'I am pledged to women dignity' Badge, a young lady can easily approach them for help in the trying times. Those sporting a Badge will have their names, contact numbers and addresses registered with a key nodal agency so that there is complete transparency. The entire process of involving self styed volunteers in this exercise would fetch a more holistic objective that of transforming people into noble human beings. Besides, it will help bridge the communication gap between people hailing from different caste, creed and religions.
The USA model should be emulated with modifications wherein students are roped in for patrolling the city along with the local police.
While a certain segment of the society is in favour of stronger punitive actions like longer jail terms or chemical castration for rapists, followed by ostracizing the families of rapists on the social front.
That said, it is equally significant for young women to be trained in self-defense skills.
Public police collaboration will empower the general public to instruct PCR vans to have one mandatory lady home guard. In addition, they will assist the police in conducting surprise checks in both private and DTC buses, carrying out Alcometer test of bus drivers, conductors and their assisting staff, keeping pubs, bars and discotheques under a tight lease so that they adhere to the time guidelines. With the power of the citizens, the police force would remain constantly on their toes, and initiate stern action against hoodlums creating ruckus in an inebriated state, and against the cars and buses with tinted glasses.
The newly appointed President of Government Approved Tourist Guide's Association Vipin Bhardwaj elucidates, "As an integral component of the Tourism Industry, we have a great deal of responsibility to shoulder as any stray incident poses the threat of tarnishing the image of our country. Since last many years, we have been managing the tours of countless of foreign tourists that include a considerable percentage of females. Indubitably, we have to exercise colossal caution as any error on our part would bring great disrepute to our profession. Distressingly, it has been observed that many unapproved guides masquerading as approved ones illegally manage the tours of foreign tourists. It has been due to this gross misconduct which has been the reason of our country's image going awry as there has been a rise in the incidents of female tourists complaining about harassment or undue duress to buy good from one particular place of their choice. The act of a guide pressurizing or convincing a tourist to buy goods is a mental torture, and cannot be condoned. The ball is in the government's court now as it has to ensure that only the approved guides are allowed to manage tours of domestic and foreign tourists, and put an embargo on the unapproved guides, if it earnestly wishes to improve the image of the country. We fully support the cause of zero tolerance of 'crime against women'."
Informs Santosh V. Kalyani, founder Character Development Initiative (CDI) "Innovative and highly pragmatic measures such as the incorporation of Character Development Initiative (CDI) need to be in place. CDI is an educational intervention for helping the needy students develop social and emotional skills necessary for building good character. During my student days at St. Columba's, I nurtured a desire of forging a distinctive creed of like-minded youth brigade in the country. Young minds who would work cohesively towards raising standards to become responsible citizens, build a strong value system, and inculcate virtues which would channelize all their latent energies towards the right ends. Having spent a good number of years working with reputed organizations, observing the values at work, and the repercussions of a failing society, it ignited a spark in me to do something more substantial in life. An interactive process of teaching and learning, which enables the beneficiaries to acquire knowledge and to develop attitudes and skills which support the adoption of healthy behaviors, CDI can make an incredible difference as a Bhagidari member of the society. As this intervention highlights virtues that help the young people develop into responsible, respectful, caring citizens who make choices based on what is right, rather than what is easy, CDI will help reduce the crime rate in the country. CDI has been associated with schools to provide on a continual basis, mentorship to student communities across India. It provides a series of developmentally appropriate classroom based training in five major areas of universal human competence namely self-reliance, social awareness, self-management, relationship skills, and responsible decision making. The letters of appreciation from schools and students in Delhi, Maharashtra and Karnataka bear testimony to the resolve of CDI, in taking forward this concept to all schools and educational fraternities pan India. Character Development Initiative is the need of the hour. An approach to impart character education by involving the youngsters in interesting processes and activities. Workshops conducted in schools create secure, interactive, compassionate, well managed learning environments."
From the capital city New Delhi, the movement will go to different parts of the country in the coming days.
Country's first female IPS officer, DrKiranBedi is going to be formally launching the campaign in IIC later this month, and the first few badges will be distributed by her in a public meeting.
Commenting on DrBedi's participation in the campaign, Sudha Sharma remarked, "We always wanted the campaign for women dignity and empowerment to be launched by an icon who had a global presence and charisma. As good luck would have it, DrKiranBedi was the first name that we all unanimously agreed upon. Besides DrBedi, there are two other legendary figures in the form of Chancellor PR Trivedi known for his outstanding contribution in the field of education and institution building, and Sdr. SP Singh Oberoi, a renowned philanthropist activities. With the unrelenting support of these three towering personalities, we are confident of making this campaign a big success."
Informs Kanwarjeet Singh Kochhar, president of the Delhi Chapter of Sarbat Da Bhaa, "Besides the focus on women dignity and empowerment, organizations namely SDB, CIU, RKM, WIN have also resolved to address not just the issue of schools with dysfunctional toilets in schools, but also the schools that have no toilets in the very first place. While it is indubitably the prerogative of the government of the day to provide basic amenities to the general public, citizens too have a role to play in the progress and development of the nation. People's Power has been the secret behind the success of any prosperous nation, and we should all bear this in mind if we nurture a desire to transform India into a developed nation.Sarbat Da Bhala Delhi team members have pledged their time and expertize for the larger than life cause of issues such as guaranteeing basic sanitation amenities like toilets and playing grounds to the citizens.Petty politics needs to be kept at bay, and the sheer focus has to be on the swift implementation of the rudimentary tasks. Like we do no obligation by casting our vote during elections, we would not be obliging anyone, by playing our role in the actual development process. Since lot of things need to be set in order in our house, it becomes imperative for all of us to take a pledge that we will henceforth, devote quality time and efforts towards our nation, and the city we reside in. Let me assure that once the desired results start coming in, the credit of the development would go to the citizens first, and then anyone else.How can you expect the child to fare well in the academics if they are being deprived of the basic hygiene facilities in their schools? If the toilet-student ratio of a school is disproportional, the students are bound to feel uneasy, and this will subsequently, have an adverse bearing on their concentration and the performance levels. Thus foremost of all, the schools must be equipped with fully functional toilets, proportionate to the student population of the school. All the other factors can thereafter be addressed."