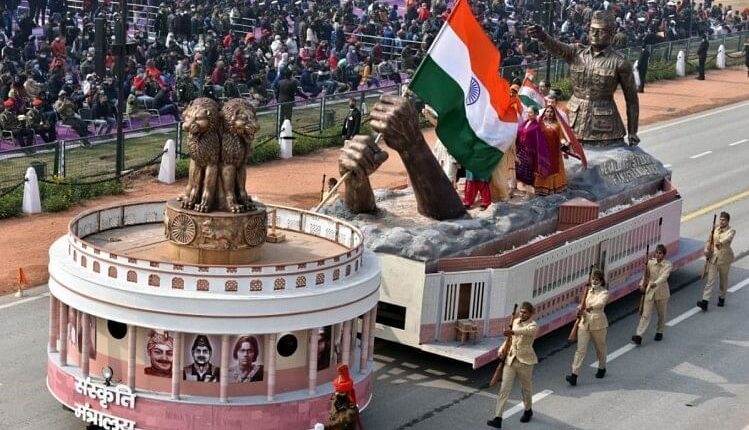 Display of India's growing prowess, cultural vibrancy add sheen to R-Day parade at Kartavya Path
Ten News Network
India, January 25, 2023: President Droupadi Murmu lead India in celebrating the 74th Republic Day today with Egyptian President Abdel Fattah El-Sisi joining-in as the chief guest.
The celebrations, which began on January 23, the birth anniversary of iconic freedom fighter Subhas Chandra Bose, will culminate on January 30, which is observed as Martyrs' Day.
The Republic Day parade took place on the revamped Central Vista Avenue, which was recently renamed Kartavya Path from Rajpath. The parade had a unique mix of India's military prowess and cultural diversity, depicting the country's growing indigenous capabilities, Nari Shakti, and the emergence of a "New India."
A total of 23 tableaus—17 from states and union territories and six from various ministries and departments—depicting India's vibrant cultural heritage and economic and social progress were part of the parade.
The nation is joyously celebrating the 74th Republic Day, which will be the first on the ceremonial boulevard after Rajpath was renamed Kartavya Path.