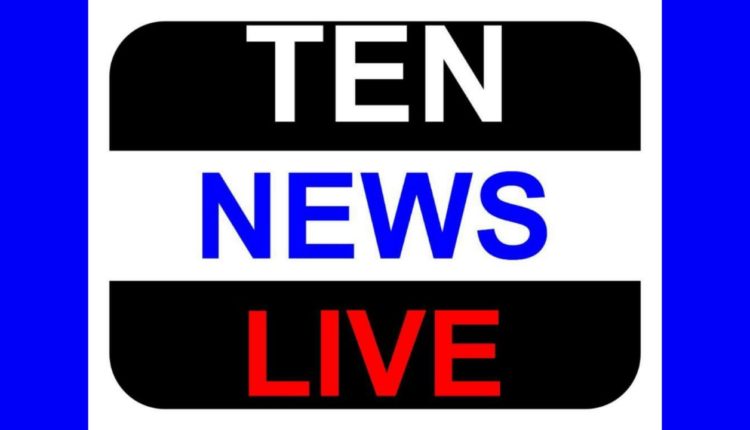 Dr. Harsh Vardhan's "Helping Hand" towards senior citizens – A SOCIETY's PROGRESS IS MEASURED BY ITS ATTITUDE TOWARDS ITS SENIOR CITIZENS
New Delhi, November 23rd. The horrible social chaos that engulfs Delhi after 15 years of Sheila Dikshit's rule is mirrored by much evidence. On the one hand our women cannot walk about with security in the "rape capital" that is Delhi. On the other, our senior citizens are tortured and killed at an unprecedented rate.
Addressing a press conference here today as part of this Dus Din Dus Irade campaign, Dr Harsh Vardhan said that if he is elected to power, he would initiate steps to secure a life of dignity for Delhi's senior citizens.
"There is a direct relationship between rising property prices and the crime graph against old people. Under Sheila Dikshit's misrule, unscrupulous real estate agents are scouring Delhi's neighbourhoods on the lookout for 'joint ventures' and they eliminate old people who stand in their way," Dr Harsh Vardhan said.
Last year Delhi Police had announced a scheme to "register" senior citizens with the purported objective of giving them security. Dr Harsh Vardhan described this measure as "another humiliation" for the aged people.
"Why should they be singled out for registration just like domestic helps and criminals? What is the guarantee that the same database would not be turned over to realtors to facilitate their strategies of taking over houses? Besides, why not register the young men and women with old parents or dependents and ensure that they are tracked for the way they treat their seniors?" Dr Harsh Vardhan said.
Congress' economic policies have dismantled all the social security nets that civilized countries ensure are forever in place. Old citizens are treated as collateral damage in the hedonistic "growth" paradigm selected for the country. It is time we recalled our ancient tradition of seeing our old as inspirers and treasure troves of values. Not only would the BJP secure their basic needs but also value the contribution they could make in improving our lives.
Specific steps
Soon after coming to power the BJP would take the following steps with a view to ensuring a life of dignity and security for Delhi's senior citizens:
a. Pension amount for senior citizens to be revised considering the inflationary pressure on Delhi's citizens
b. A separate, independent and non-political Senior Citizens' Grievances Redress Commission would be instituted under law. It would have an annual budget of Rs. 25 crore. Every police station area would have a branch of this commission –for large areas even two may be necessary. The Commission would comprise at its apex distinguished citizens without political affiliation. The Commission would have quasi judicial powers in cases of abuse of the rights of senior citizens. It would also have the powers to recommend suspension of government employees who misbehave with senior citizens and harass them. The Commission would also recommend steps which would make public conveniences easier to use for senior citizens –escalators on footbridges, walkalators in DDA markets, etc. All international facilities will be introduced in Delhi's public spaces to make life easier for senior citizens. The Commission will also monitor facilities in private and government old people's homes.
c. The Government of Delhi will establish The Delhi People's Bank Ltd. , a scheduled bank for Delhi's development. It will have special savings schemes focused on Delhi's senior citizens' needs. This bank will also handle all central state government and Armed forces pensions. There will no requirement for annual appearance before bank to prove one is "alive". This can easily be done by the bank's own verification system without humiliating the old. Under the present system, central PSU banks demand even 100-year-old pensioners to go to the bank to prove once a year that they are alive. What can be more humiliating than this?
d. Health Insurance for all Delhiites – special schemes for old (Home visits for senior citizens who cannot visit hospitals). Also, the concept of 'Sunday Clinics' exclusively for senior citizens in Govt hospitals will be re-introduced (originally one of 1993-98 Delhi Govt's initiative). This will enable them to avoid long queues frequently encountered during weekdays.
e. Property registration for senior citizens to be made simpler and more transparent. Real estate developers to be booked for harassing senior citizens.
f. Concession on stamp duty for real estate properties registered in the name of senior citizens.
g. Delhi government to publicly shame children who abuse their parents out of greed or send them to old age homes without their consent.
h. In Delhi's schools, both Government and private, "Adopt a Grandparent" programme will be initiated as part of social work.
i. RWAs to be given special funds to hold periodic entertainment programmes in parks and colonies for senior citizens.
j. Special courts to be established for speedy disposal of cases filed by senior citizens.