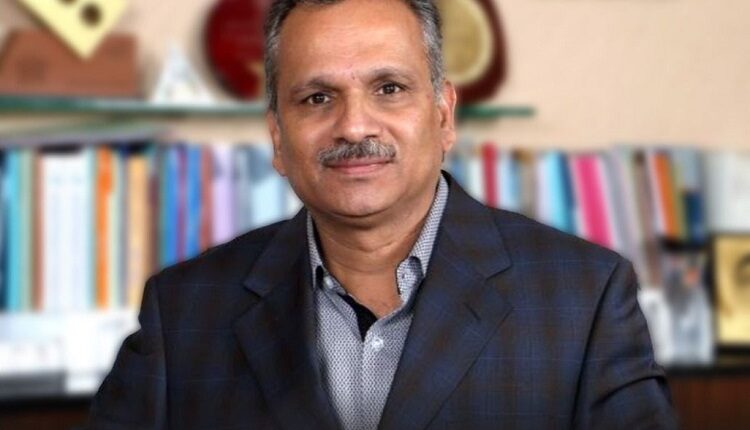 Dr. K. Mallikharjuna Babu takes charge as the Vice Chancellor of Galgotias University
TEN NEWS NETWORK
Greater Noida, 5th Dec: Dr. K. Mallikharjuna Babu on Monday took charge as the Vice Chancellor of Galgotias University.
On the occasion, a reception was organized in the university campus in which Chancellor Sunil Galgotia, Chief Executive Officer Dhruv Galgotia and other top officials of the university congratulated and welcomed the newly appointed Vice Chancellor Dr. Babu.
Addressing the program, CEO Dhruv Galgotia introduced all the officers to the Vice Chancellor. Thanking the entire university family for the grand welcome, Dr. Babu gave information about his advanced work method. Appreciating the Galgotias University, he said that the university holds a prominent position in the field of education not only in the state but also in the country.
"For the bright future of all the students, the chancellor and professors of the university are constantly trying to raise the level of education," Dr. Babu said.
He also hoped that his fellow colleagues will achieve success in making the university the best in every field.
Dr. Babu has served as an expert member on several nationally and internationally renowned boards and committees like NBA, NAAC, AICTE, UGC, IUCEE and GEDC.
Also a founder member of ICTA, Indian Institute of Industrial Engineering (IIIE), Institution of Engineers India, ISTE, Life Member of Institute of Engineers (India) and other international and national professional bodies.
During the program, the Director of Operations of the University Aradhana Galgotia, Advisor of the University Dr. Renu Luthra, Pro Vice Chancellor Dr. Awadhesh Kumar, Registrar Nitin Kumar Goud and all the Heads of Departments were present.