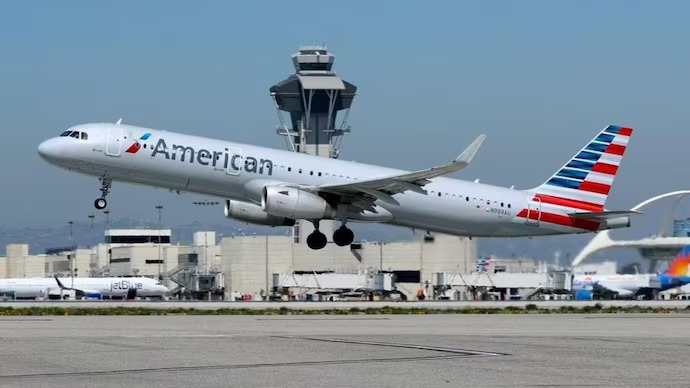 Drunk student in US-Delhi flight urinates on fellow flyer
Ten News Network
Delhi (India), March 5, 2023: A passenger aboard an American Airlines flight from New York to New Delhi has allegedly urinated on a male fellow passenger in a drunken state, sources reported on Sunday. The incident occurred on flight AA292, which departed from New York at 9:16 p.m. on Friday and landed in Delhi after a 14-hour, 26-minute flight on Saturday at 10:12 p.m.

According to an airport source, the accused is a student at a US university and was inebriated when he urinated in his sleep, and it leaked onto a nearby passenger. Although the male victim did not wish to report the incident to the police, the airline notified air traffic control at the Indira Gandhi International Airport in Delhi.
The CISF personnel took the accused into custody after the pilot alerted the authorities, and the airline's security team, along with the CISF, took action once the incident became known. The Delhi Police are presently recording statements from the concerned individuals.
In accordance with the Civil Aviation Rules, a passenger found guilty of disruptive behavior will face legal action and a ban from flying for a specific period. This is the second such incident in recent months, with the previous event involving a New York-Delhi Air India flight, where a man named Shankar Mishra had allegedly urinated on an elderly woman in a drunken state.
The DGCA imposed a fine of ₹ 30 lakh on Air India for not reporting the incident within 12 hours, and Mishra was banned from flying for four months after spending almost a month in jail.