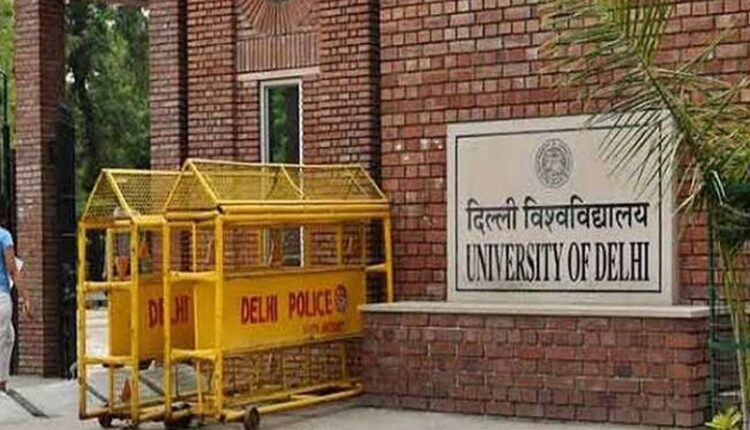 New Delhi, 1 June 2022: Delhi University has hiked the fees for undergraduate students by establishing various new categories, such as facility fees and a support fund for the economically disadvantaged segment of the student body. The development fee has also been raised by Rs 300.

Students are obliged to pay Rs 900 toward the UDF and Rs 500 as a university facility/service tax, according to a notification from DU addressed to colleges. The student welfare fund, on the other hand, has been fixed at Rs 100, to supports those from economically disadvantaged backgrounds.
These are in addition to the other charges imposed by the university, service charge, facility fee, college facility fund, and college student welfare fund, all of which will be determined by the individual universities.
"We will have to do the same appropriately at the college level as the university has increased the amount to be charged," said SP Aggarwal, the principal of Ramanujan College. "We must collect money from students and deliver it to the university for some of the new categories the university has implemented. We will also need to enhance that amount because colleges also require their own finances. There will be at least a 10% increase in fees overall," he adds.
While the areas of utilisation of the various college-level funds are laid out in the university's notification, it is stated that the varsity level funds, including the fund that supports the economically weaker sector, would "be selected by the university."
In his response, the Former EC member at DU Rajesh Jha stated, "This is just the beginning and the fee is already climbing enormously. As we had previously noted, NEP 2020 would result in fee increases for students as institutions switch from a grant-based to a loan-based funding model.
The government's policy is to shift the responsibility to students and employ them to mobilise resources. Approximately 60% of students at DU are either female or come from disadvantaged backgrounds. Fee increases are against the social justice ideals, and as a result, these students will find entering higher education increasingly challenging, he concluded.