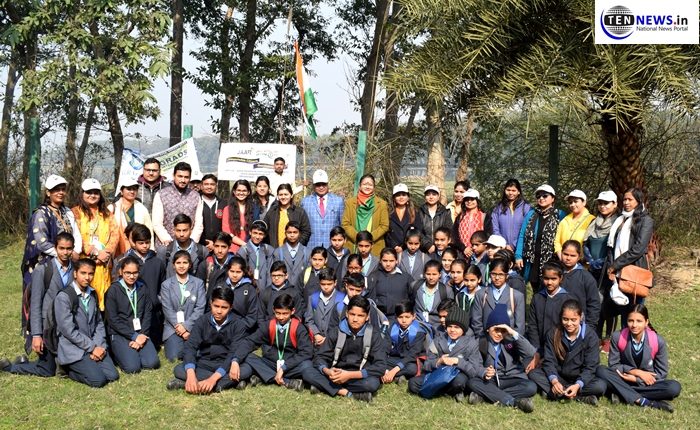 Educational Visit of Surajpur Wetland and Bird Watching organised by Jaago Bharat Team
Baidyanath Halder
Greater Noida (27/01/2020) : Celebrating the Republic Day fills everyone with great pride and honour for our country. It is the day when we got to know our rights and duties as the citizens of Democratic India. Jaago Bharat Team feels that there are some fundamental rights for our environment also, the nature which provides us home, the air which is a source of our living and the water bodies which is the source of our existence.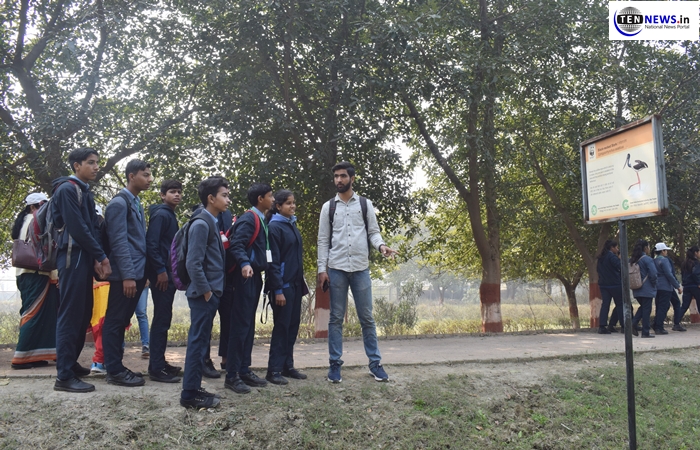 We spent this day by taking it upon us to fight for environmental justice and creating awareness about it, to the young students of our country who will be the face of tomorrow. Mrs. Aditi Basu Rai the principal of Grads International School, Greater Noida and a great mentor to us helped in making this event a success.
The event consisted of showing the school children around the Surajpur Wetland, teaching them about
the flora and fauna there and how we need to conserve it. We also held a bird watching session to show
the students around a numerous migratory birds who fly in to this amazing place every year. There was
also an awareness session on habits we need to inculcate in our life for a better tomorrow by Mr.
Vikrant Tongad a leading environment conservationist and Founder of SAFE organization.
The event concluded by students participating in a quiz made over the things they learned during the
session and the winners got a special pen, which, once finished can be put in a pot and can be grown as
a plant. Jaago Bharat Team is dedicated towards the cause of protecting our environment and these
type of awareness programs are a step towards it , having the children realise their duties from a young
age and develop habits which can be fruitful for the future.
Photo Highlights | Jago Bharat Team | Grads International School | Surajpur Bird Sanctuary |