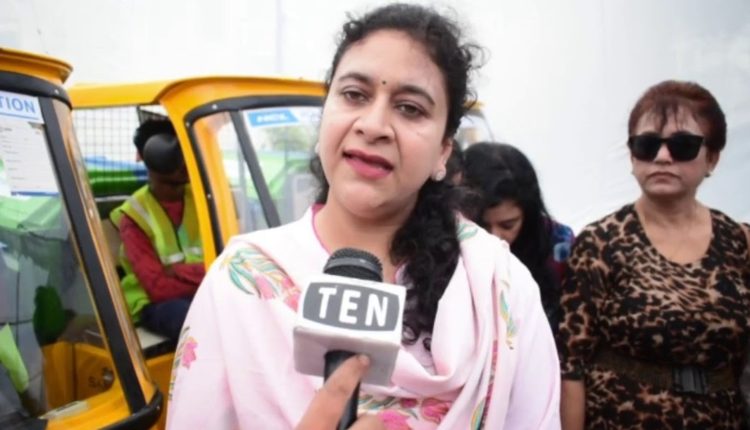 Embarrassment for Noida as CEO Ritu Maheshwari faces non-bailable warrant. Here's why
Noida 6th May: After Noida Authority CEO Ritu Maheshwari failed to appear before the Allahabad High Court, the High Court on Friday ordered to take Ritu Maheshwari in police custody and produce her in the court.

Not only this, the bench of the Allahabad High Court has entrusted the Chief Judicial Magistrate of Gautam Budh Nagar to ensure compliance of the order. The Noida Development Authority did not comply with the court's orders, despite losing a case in the Supreme Court in a land acquisition case, against which a contempt petition was filed on behalf of a farmer.
On this, the Prayagraj High Court had ordered Ritu Maheshwari to appear in the court herself. When the matter was heard on Thursday, Noida Chief Executive Officer Ritu Maheshwari did not appear. Taking a strong stand on this, the court has issued non-bailable warrants against the Noida CEO.
In its order, the court said, "The Noida Authority illegally occupied the land of the petitioner. He was not given a single penny as compensation. The petitioner is continuously demanding his right before the court one after the other. Contempt process was started against the CEO of Noida. Despite this, she did not appear in court. Her lawyer told the court that until Ritu Maheshwari does not come, the court should not hear the matter. The court considers that this behavior of Noida Chief Executive Officer Ritu Maheshwari is disrespectful to the court. A CEO-level officer of an organization wants to be heard in a court case of her own free will."