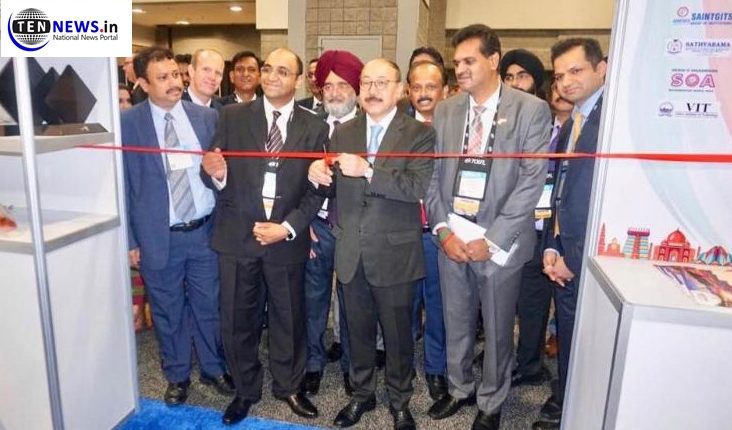 Washington (USA), May 30 : Education Promotion Society for India (EPSI) Association of International Educators has marked a thumping presence at the world renowned NAFSA- Association of International Educators global conference being held in USA.

EPSI India's impressive pavilion at NAFSA 2019 was inaugurated by Indian Ambassador HE Harsh V Shringla at Washington DC on Tuesday. It was led by Dr Dileep Malkhede,Advisor,AICTE, Dr RS Bawa, IAS( Retd), VC,Chandigarh University and P Palnivel, Executive Secretary, EPSI.
Eighteen leading universities and institutions from India have put up their stalls at NAFSA, thus exhibiting and promoting India's higher education prowess at the global event.
NAFSA is a prestigious global conference of universities and colleges from across the world held every year in USA.
Education experts believe that such conference and exhibition in India can also further enhance the prestige of India higher education.