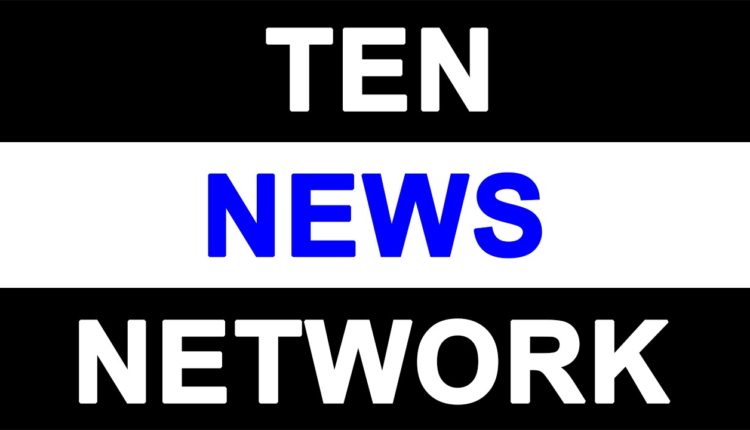 ETTech X 2022 opens at India Expo Mart with 150 exhibitors showcasing Edutech solutions
TEN NEWS NETWORK
Greater Noida, 9th Nov: Three-day education sector expo, ETTech X 2022, opened at India Expo Mart, Greater Noida on Wednesday. It is an important event in the education and training technology industry, attracting manufacturers and service providers of various products and resources for the education and training sector. It brings under one roof the Institute's Directors, Principals, CEOs, Business Captains, HR Professionals and Teachers of all levels from Play Schools to Educational Institutions and Corporates.
It is an international B2B exhibition on educational training technology solutions. It is an ideal platform for teachers of all sectors, from KG to PG, as well as corporations providing resources for education. The exhibition showcased the best of products and exciting services from the latest technology like VR/AR based learning, STEAM learning, ATL Labs, Virtual Smart Classes, LMX Learning, E-learning, Multi Media Technology, Projection Devices, Game Based Learning has gone.
According to RK Bharti, Joint Director, Ministry of MSME, "Covid 19 has presented a unique learning crisis. In the last two years, it has become more important than ever to rethink our systemic approach to education. Over the past year, all these external shocks have shaken us and forced new ways of thinking and acting. The study (learning) should go to the learner (the learner), we should not expect from the learner to jump and stop his or her life to invest in learning. We can integrate both organic and systemic learning into the fabric of our lives, with lifelong learning, with catch-up modules, with remote and online tools, with point learning at any age.
The exhibition is organized by SD Promo Media and supported by Ministry of MSME and EdCIL, Ministry of Education, Government of India. Prominent exhibitors include Bank, Epson, View Sonic, Tecmint, Metabook XN, Vigyan Smartclass, MaxHub, Azvasa Education, Edunext, Popcorn Furniture, Navneet Toptech, B-Masterly, Ni Lakmal, Jabra Connect, Mitsur Technologies, Newline Interactive, Yamaha Music, Goel Publications, Varfi, Picano India, Opening New Horizons, Duke Furniture, IXR Lab, Microline Jumpsoft, Arihant Play, Ulectz etc.
There are 150+ Indian exhibitors and 20+ International exhibitors. The exhibition was inaugurated by Dr. RK Bharti, Joint Director, Ministry of MSME, Government of India.
Vivek Vikram, Director, SD Promo Media Pvt Ltd, said, "The main objective of the exhibition is to make India important in the field of education. It is a strong collective response that is needed to mitigate the impact of the pandemic on education. The NEP's thrust on Basic Literacy and Numeracy (FLN) as an urgent 'National Mission' is a great opportunity that we must tap into. As a sector, we need to leverage the strengths of each stakeholder, especially parents, to increase their accountability in their children's early childhood learning experiences. Now, more than ever, there is a need for a paradigm shift in basic education in which children 'learn to read' more than 'read to learn' so that they become self-learners."
This 3-day exhibition includes conferences led by Prof. Dr. Vikram Singh, Chancellor, Noida International University, Prof. Raj Nehru, Vice Chancellor, Haryana Skill University, Mr. Pawan Kumar Sharma, Chief General Manager, EdCIL. There will be 40+ workshop sessions simultaneously and in parallel over three days for many of the latest concerns in AI/VR, STEM and Robotics, Industry-Academia Partnership, Social Media, Education.
300+ prizes will be distributed to honor leading educational institutions in the states of J&K, Himachal, Punjab, Haryana, Rajasthan, Delhi-NCR, UP, Uttarakhand, Bihar, MP, West Bengal and North Eastern states.