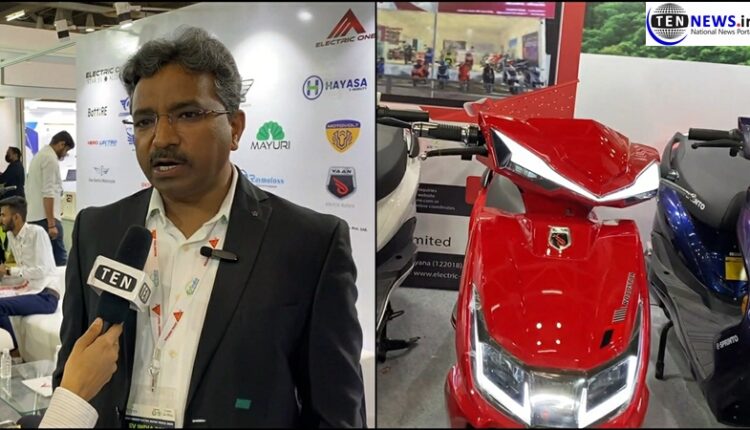 EV Expo 2022 aided us in Dealer Expansion, Business collaboration, says Electric One founder
Ten News Network
Greater Noida, 10th September, 2022: In the EV Expo 2022, Electric One, a multi-brand outlet, showcased its best-selling products as well as planned launch automobiles.

It is India's largest EV superstore network, with 30+ outlets in 65 cities.
While interacting with Ten News Network, Founder Dheeraj Tripathi highlighted his best-selling products, stating that Gemopai Astrid, Cosbike, which has a very good sale in B2B segments, including his own brand Yaan, have a very huge demand in the market.
The prices of the vehicles range from 60k to 1Lakh, with low-speed scooters and bikes costing between 60k and 75k and high-speed scooters and bikes costing between 75k and 1 Lakh. Low-range scooters have a battery range of 55-60 kilometres while high-range products have a range of 240-250 kilometres.
Concerning safety, he stated, "We have been in the automobile industry for more than 25 years and whatever experience we have gained, we are dedicating it to our business which we have been running since 2.5 years."
"We have sold 5-6k products so far and have not had any such mishappening cases since we assure that no substandard batteries are used in any vehicle. We also provide customer awareness", he added.
Talking about the response, he said, "Since this is India's largest EV expo, we have exhibited Two wheelers, Three wheelers, and EV cycles, but the major focus is on Two wheelers. We have received 800-1000 Genuine requests from customers here."
"This Expo aided us in dealer expansion, business collaboration and client inquiries," he concluded.