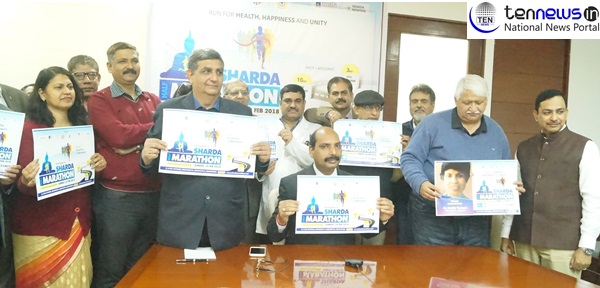 This February, Run for Health, Happiness and Unity at Sharda Half Marathon Greater Noida!
Ashish Kedia / Saurabh Kumar
6/2/2018
Sharda Hospital in association with Sharda University Greater Noida has announced organization of Sharda Half Marathon 2018 on 18th February.
Together with the marathon cultural events will be organized to create awareness on various social causes including Swaccha Bharat, Beti Bachao Beti Padhao etc.
While briefing the press about the event, Chancellor of Sharda University PK Gupta said, "Our prime objective is to unite people altogether and make them run with happiness for their better health. Our lives are becoming more stressful and we badly need to break the monotony of dull life by participating in such events more frequently".
The debut event of Sharda Half Marathon is focusing on the social causes and various themes are allocated to different categories of the run. The purpose of participating in this marathon is also being asked during registrations by the interested candidates.
Although there would be no mandatory registrations but Sharda University students will be encouraged to take part in this event in large numbers. Sharda University Greater Noida has students from 73 countries and all embassies are being invited as well for the event.
Sunita Gifts, the flying fairy of Indian Marathon is the ambassador of Sharda Half Marathon 2018. In the year 1984, she won the first national marathon Championship in Delhi.
Speaking further of the event, Sharda Chancellor PK Gupta said, "This is for the city and by the city and mielage will go a across the country for this theme. The Sharda Half Marathon will take place on Sunday 18th February. Route for the same is also available on the website. The flag off of the race will be from Sharda field and invite has been sent to various dignitaries along with the UP CM to take part in this marathon".
Registration for the marathon are ongoing on the website and will close on 15th February. Professional atheletes are also being informed about the event and it is expected that several professionals will also take part in this. All schools, colleges, universities, industry associations are also being invited for this event by the organizers.
Registration fees for the half marathon has been kept nominal with base category prices starting from INR 100  and going upto INR 600 for complete half marathon.