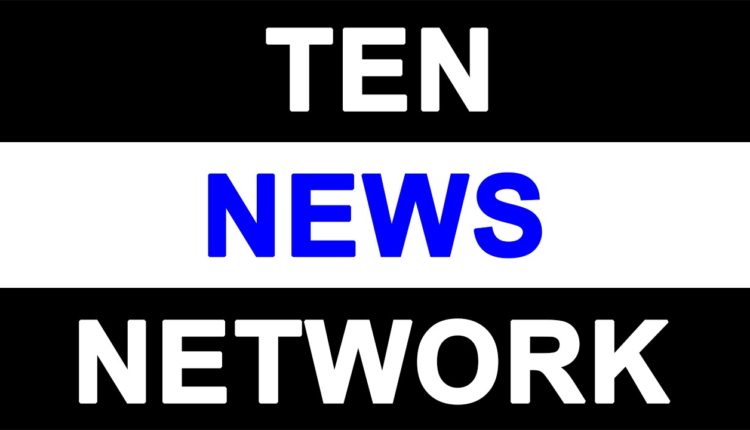 Festive Gifting: Save Big on Watches With Exciting Offers

The festive season is upon us, and what better way to celebrate than with a thoughtful and stylish gift for your loved ones or yourself? This festive season, unlock incredible offers and discounts on watches from Titan, one of India's most trusted and beloved watch brands. Whether you're looking for the perfect gift for a special someone or treating yourself to a timeless timepiece, Titan has you covered.
Celebrate with Timeless Elegance
Watches are more than just timekeeping devices; they are a reflection of one's personality and style. Titan understands this, which is why they offer a vast range of watches suitable for every occasion and every individual. With their diverse collection of watches for men and women, you can find the perfect timepiece to match your style, making them an ideal choice for festive gifting.
Why Choose Titan?
Before we dive into the exciting offers Titan has in store for this festive season, let's take a moment to appreciate what makes Titan a brand to trust:
Legacy of Excellence

: With a history dating back to 1984, Titan has earned its reputation for crafting high-quality watches that combine precision with aesthetics. Their commitment to excellence has made them a household name in India.

Wide Range

: Titan offers a wide variety of watches, from classic to contemporary designs, catering to different tastes and preferences. 

Innovative Technology

: From water-resistant designs to eco-friendly timepieces, they offer watches that cater to modern needs and trends.

Sustainability

: Titan is committed to sustainability and ethical practices, and they have made significant strides in reducing their environmental footprint. When you buy a Titan watch, you are also supporting a brand that cares for the planet.

Customer Satisfaction

: Titan places great emphasis on customer satisfaction and has an extensive network of service centres, making it convenient for customers to maintain and repair their watches.
Now that you know why Titan is a brand worth considering, let's delve into the festive offers that can help you save big while acquiring a piece of timeless elegance.
Festive Offers You Can't-Miss
Flat Discounts

: Titan is offering attractive flat discounts on a wide range of watches. Whether you're eyeing a classic analogue watch or a smartwatch, you can enjoy substantial savings.

Exclusive Collections

: The festive season is the perfect time to explore Titan's exclusive collections. From the elegant Titan Raga for women to the sophisticated Titan Edge for men, these collections offer unique designs and superior craftsmanship.

Combo Deals

: Make the most of your festive shopping by availing special combo deals. These bundles allow you to buy multiple watches at discounted rates, making it an ideal decision for gifting multiple family members or friends.

Exchange Offers

: If you have an old Titan watch lying around, this is your chance to upgrade. Titan's exchange offers allow you to trade in your old watch for a new one with added benefits.

No Cost EMI

: Don't want to spend all your savings in one go? Titan offers zero-cost EMI options, making it easier for you to buy the watch you desire without straining your finances.

Online Exclusive Discounts

: Titan is going the extra mile for online shoppers by offering exclusive discounts on their website. So, if you prefer shopping from the comfort of your home, you won't miss out on the festive offers.
Choosing the Perfect Titan Watch
With such a vast selection of watches available, you might be wondering how to choose the perfect one. Here are some tips to help you find the watch that suits you or your loved ones:
Raga Delight Rose Gold Dial Stainless Steel Strap Watch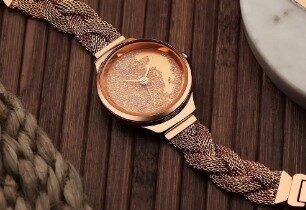 https://www.titan.co.in/product/titan-rose-gold-dial-analog-watch-for-women-95204wm01 
This exquisite timepiece combines timeless beauty with precision engineering. Its radiant rose gold dial and stainless steel strap exude sophistication, making it a perfect accessory for any occasion. Stay punctual and stylish with this stunning Titan watch. The offer price for the same is  ₹ 8,795.00(20% Off).
Titan Bandhan Green Dial Stainless Steel Strap Watches for Couple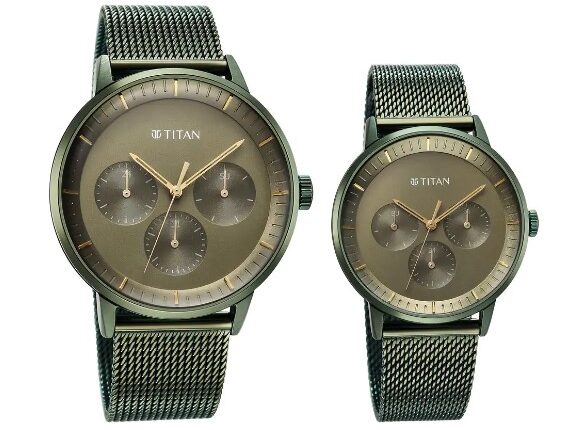 https://www.titan.co.in/product/titan-bandhan-quartz-multifunction-green-dial-watch-for-couple-with-stainless-steel-strap-9400694206qm02 
The Titan Bandhan Quartz Multifunction Green Dial Watch for Couples, available at Titan's official website, is a stylish symbol of togetherness that costs for ₹  18,000 (20% Off). This watch set features matching stainless steel straps and elegant green dials, symbolizing unity and love for couples. With multifunction features, it's a practical and romantic gift choice for couples.
Edge Metal Yellow Dial Stainless Steel Strap Watch Men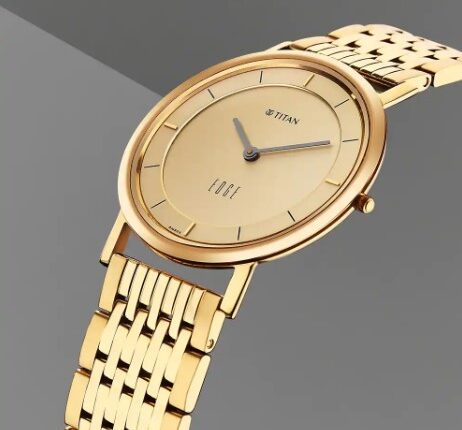 https://www.titan.co.in/product/titan-edge-metal-yellow-dial-analog-watch-for-men-with-stainless-steel-strap-1595ym01 
The Titan Edge Metal Yellow Dial Analog Watch for Men is a stunning timepiece available at Titan's official website. Featuring a sleek stainless steel strap and a vibrant yellow dial, this watch blends style and precision seamlessly. It's a perfect accessory for the modern man, offering a bold and sophisticated look. This seamless beauty will cost you around ₹  12,000 (30% Off). 
Octane Classic Sporty Black Dial Stainless Steel Strap Watch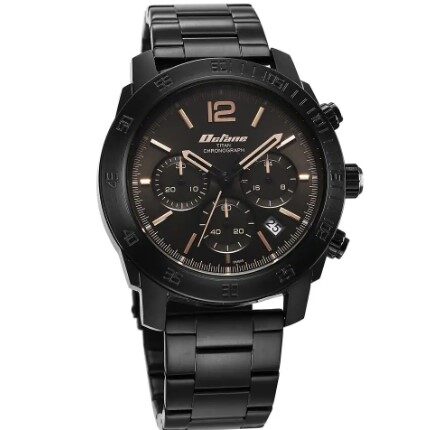 https://www.titan.co.in/product/titan-black-dial-chronograph-watch-for-men-90157nm01 
Introducing the Titan Black Dial Chronograph Watch for Men. This sleek timepiece exudes style and sophistication, perfect for the modern gentleman. Its striking black dial and stainless steel design make a bold statement. With precise chronograph functionality, this watch seamlessly combines fashion and function. Also, it is also available at a special price of ₹  8,875 (20% Off).
Make Your Festive Season Special with Titan
This festive season, don't miss the opportunity to make it special with a gift that stands the test of time. Titan watches are more than just timekeepers; they are exquisite pieces of craftsmanship that reflect your style and personality. With the exciting sale offers and discounts available, you can make this festive season truly memorable for yourself and your loved ones.
When you choose Titan, you're not just buying a watch; you're investing in a legacy of excellence and style. Titan's commitment to quality, innovation, and sustainability makes it a brand that truly cares for its customers and the environment.
So, whether you're planning to surprise your spouse with a timeless Titan Raga, gift your father a classic Titan Edge, or reward yourself with a sleek Titan smartwatch, now is the perfect time to make your purchase. The festive season is about joy, celebration, and sharing moments with your loved ones. A Titan watch is not just a gift; it's a symbol of the precious time you spend together.