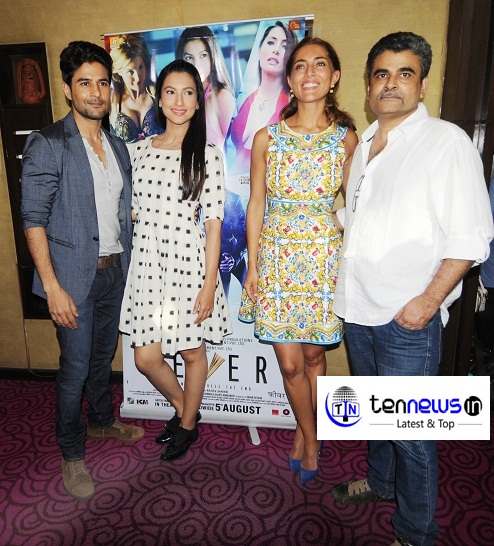 FEVER FILM PROMOTION BY RAJIV KHANDELWAL AND CATRINA MURINO IN NOIDA
NOIDA- ROHIT SHARMA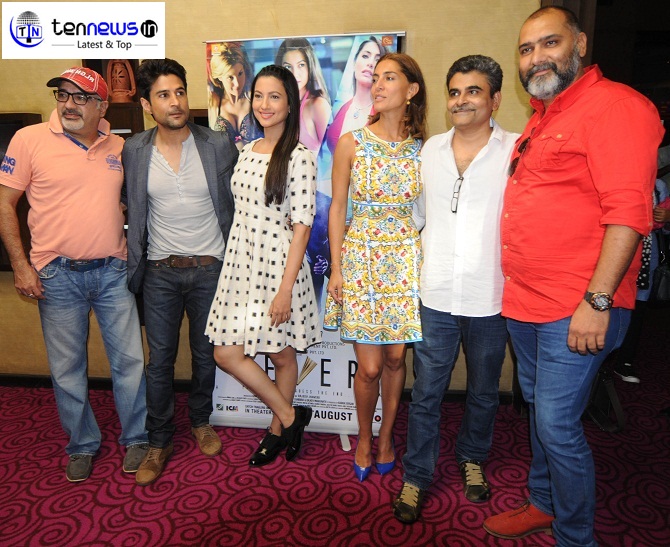 [youtube https://www.youtube.com/watch?v=NR2AXMnSKAQ&w=420&h=315]
The team of the forthcoming film "Fever" promises that interest in the film will be alive till its end and that it will leave the moviegoers 'suspensed'.
The movie's cast feels "Fever" will raise the temperature in the form of hatred, rage, revenge and love.
Being a suspense film, the conclusion of the movie was very important for its director-editor and writer Rajeev Jhaveri.
"The end is so important. You will never expect it. We have managed to keep the interest alive," Jhaveri said during a visit to the IANS headquarters here on Friday.
Th film's cast — Rajeev Khandelwal, Gauahar Khan and Italian actress Caterina Murino — who accompanied him also agrees with him.
Khandelwal, who has been highly appreciated for his act in films like "Aamir" and "Shaitan", said: "It is the first time that I am playing a character that has layers. You will not be able to gauge what I am and what my intentions are.
"I will probably leave you confused. All he remembers is his name and that he has committed some crime which is very scary. My character will leave you 'suspensed'. It maybe wrong grammatically, but it will."
Gauahar, who has done small roles in films like "Rocket Singh: Salesman of the Year" and "Ishaqzaade", is also excited about her first film that will present her in a "quintessential lead role".
"In a suspense film, you can't say much otherwise why would you watch a film. I can just say that my character is a girl who lives in Switzerland. She is a strong girl and has lots going on. It is my first lead role.
"It's like living an actor's dream where you get to explore talent," she said.
The director says Gauahar is "stunning" in the film and that she is the surprise package. "She has done a wonderful job in the film," he said.
Caterina's character also has "too many secrets".
"We had to be subtle with our acting too," she added.
It has secrets, fancy cars and unexpected twists, but why the title "Fever"?
"We wanted an original title. There is no Hindi film with that title. It also defines the film. How do you define fever? Anything that raises temperature. It could be in the form of excitement, hatred, rage, revenge or love. Anything that excites you out of normal being and raises temperature," said the director.
"Fever", which also stars Gemma Atkinson and Victor Banerjee, is slated to release on August 5.