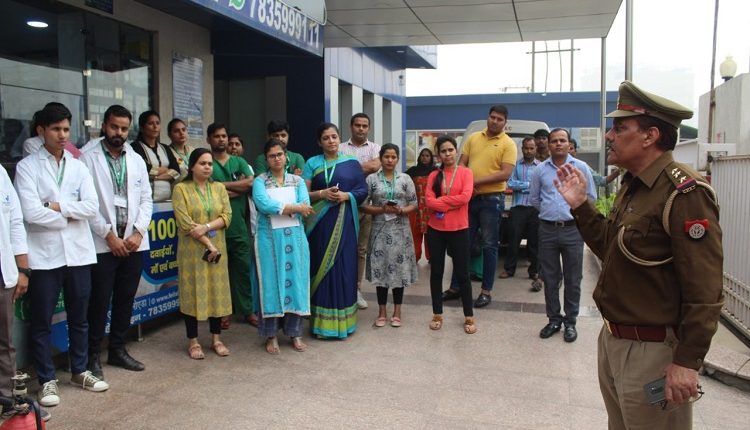 Felix Hospital organizes Fire Safety Drill for Employees
Felix hospital Sec 137 Noida, conducted a fire safety drill for its employees to make them equipped to handle any mishappening or emergency arising due to fire.
The training was conducted by senior fire officer Mr Radhe Shyam, wherein multiple mock drills were conducted for using fire extinguishers and fire hydrant system in case of fire. He also guided the team for first aid and patient evacuation plan in such cases.
Officer Radhe Shyam stated "The primary objective of the drill was to check the functionality of all parts of Felix safety system and the adequacy of procedures and instructions for such critical events. Furthermore, he also said that they wanted to check if the employees have the necessary knowledge to take appropriate action in the event of a real emergency. And to teach them the correct procedure and thereby ensure maximum safety in case of an unexpected, dangerous event.
More than 100+ employees and patient attendants were trained with the prescribed emergency action plan and evacuation of building plan within the shortest possible time.
Dr D K Gupta, chairman Felix hospital said "It is our responsibility to provide quality health care and safety for both our patients and employees. Therefore, we conduct these safety drills regularly to train our employees. And this time we also wanted to evaluate our competence and operational readiness in the event of a natural or any other emergency."
Dr Gupta also thanked all of the firefighters and police officers who took part in this successful drill. Their dedication and selfless work are key, not only in drills such as today's but even more so in real situations.