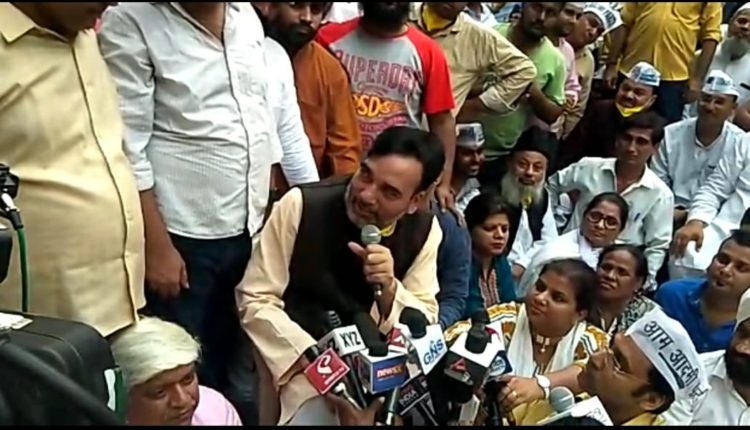 AAP's Gopal Rai accuses Haryana & Punjab for 'Very Poor' Air Quality in Delhi
New Delhi (31/10/2019): AAP Convenor Gopal Rai today targeted Neighbouring States for pollution boom in National Capital Delhi and lead the protest at Haryana and Punjab Bhawan in Delhi with massive rally today!
//www.youtube.com/watch?v=bA9S_eshMLY
He wanted to make both CM of Haryana and Punjab to look into the huge impact in Delhi due to them. Delhi has been adapting number of measures to prevent citizens from severe pollution level which can be the reason for ample of diseases.
Aam Aadmi Party workers also distributed face masks at the protest rally for spreading the message that without mask, traveling on Delhi Roads is not safe.
Also yesterday, Deputy Chief Minister Manish Sisodia said the decision to shut schools will be taken "when the need arises", even though the air quality in the national capital continued to remain in the second-worst severe category.
"We will take a decision to shut schools based on the regular situation. When the need arises, we will take this step," Manish Sisodia, also the education minister, told reporters when asked about the government's plan to close schools in view of the increasing pollution level.