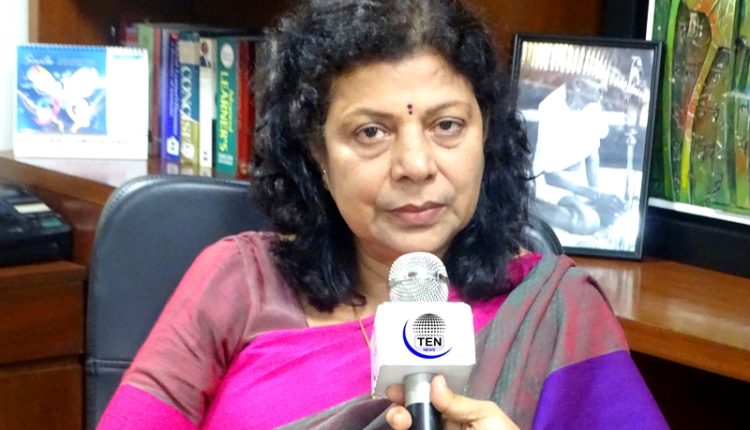 First we should not use the word like "Rape" concerning child : Principal DPS School Greater Noida
Taking concern on the matter the as it is such a sensitive issue so DM BN Singh Gautam Budh Nagar ordered a probe into the matter by forming an investigation committee including five government officials.
In between all this Ten News also tried to dig out the unfortunate incident and caught up with Mrs. Renu Chaturvedi ,Principal of DPS, Greater Noida. Putting the clarification from school side she quoted that "First we should not use word like "RAPE" concerning the child and her parents. Second thing is that all the stories flashing in media like school tried to cover-up the matter, and the child was in severe pain and was in very bad condition, all such allegations are completely cooked up and base less .
Further she clarified that "we have all the CCTV footage in which it can be clearly seen that child was safe and sound while she was taken back to class from pool. We also have CCTV camera in school bus also, where child grandfather had received her. And when I got to know about the incident on Friday after the parents of the child came to me and told that they had suspicion over a school staff. We made them feel comfortable . As police reached the school we immediately called the suspected staff and handed him to the police.
After that our school POCSO committee along with the police had watched the whole CCTV footage after which police did not find anything suspicious in the footage."
Over a question that now DM had ordered the probe with regard to fulfilment of prescribed school norms , so what will be the role of school , she thanked the DM and said it was very necessary that a fair investigation should be done in the matter as it's a very sensitive issue.
Regarding concern of parents over the issue as school will get open on Monday after two days holiday said I am working day and night over this and whatever will be best will conveyed to the parents, they don't need to worry as every child is precious for us. And said media should at once stop doing media trials.