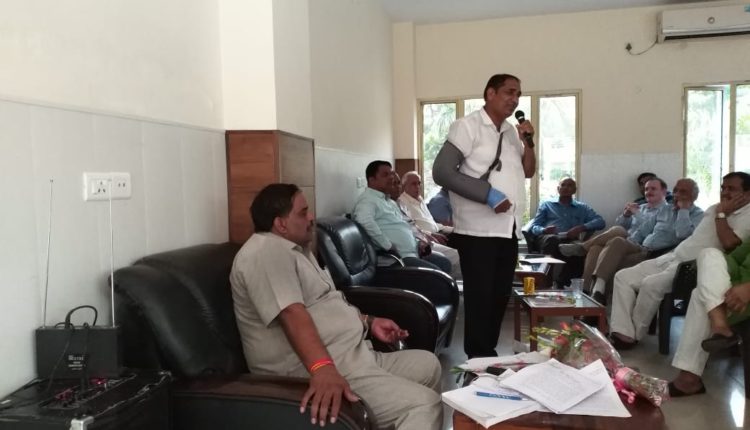 FOGNRWA handed memorandum to Dadri MLA demanding Municipal corporation in Greater Noida
Saurabh kumar
Greater Noida: Today Federation of Greater Noida Resident welfare association conducted a meeting with all the members of RWA, s in the presence of Dadri MLA Tejpal Nagar and Ilam Singh Nagar. Meeting held at Golf Gardenia, Alpha-II.
During the meeting, all the members of federation and RWA, s remained present and handed a memorandum to MLA demanding formation of Municipal Corporation Greater Noida as the rest of the cities in the country has.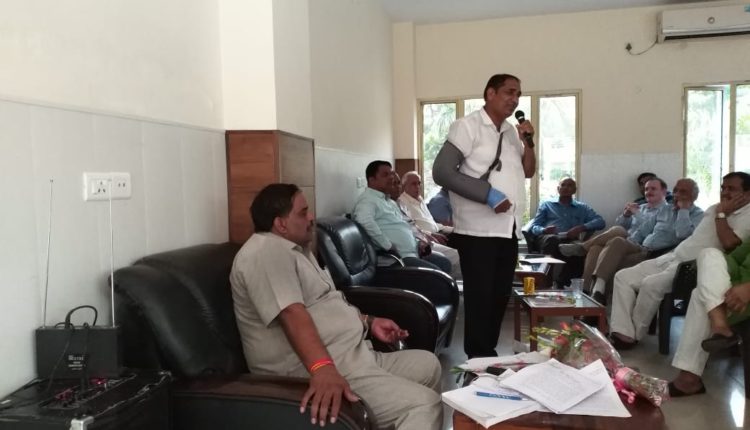 In the memorandum, the federation raised the issue of cleanliness and garbage management. Due to lack of a proper municipality, the Noida and Greater Noida Authority have been performing the civic functions themselves along with their primary responsibility which is development of the city. The municipal services that the city needs have not been up to the mark and garbage collection and management have been a big area of concern for the Noida residents. Empty plots being turned into heaps of garbage is a common sight.
Dadri MLA Tejpal Nagar during his speech suggested that as the Farmers and Industrialist are having a direct meeting with authority officials, in the same manner, RWA's officials are also needed to be allowed to hold meetings with Authority officials. So that they can share the problems with the officials.