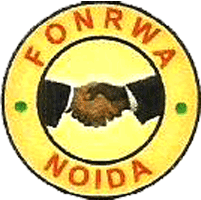 FONRWA Delegation Meets Minister Jai Pratap Singh, Demands recognition of RWA's, increased say in basic amenities
2/2/2018
Yesterday a delegation of FONRWA members lead  by met Cabinet Minister of Uttar Pradesh Government Jai Pratap Singh in Noida. During the meeting M.L.A Noida Pankaj Singh and DM B.N Singh also remained present.
During the meeting FONARWA members raised many demands including that recognition of (RWAs) with a view to have their increased role and say in issues related to basic amenities of city like road construction, water supply, sewer issue, traffic situation, street lights etc, ensure some permanent solid waste management measures, Noida to be included as smart city, Public representation in Noida Board, conversion of Noida land into free hold, eviction of encroachment from roads and plots,  up gradation of district as commissionerate and increase deployment of police in city to maintain law and order as well as to improve quality and quantity of water supply in Noida.
Apart from these many other issues of city were discussed as well and a copy detailing the issues and demands was handed over to MLA Pankaj Singh and DM B.N Singh. Both M.L.A and D.M gave their consent for the major demands and assured that proper actions will be taken on it. During this meeting Suresh Krishnan, A.N Dhawan, K.K Jain many other members were present .