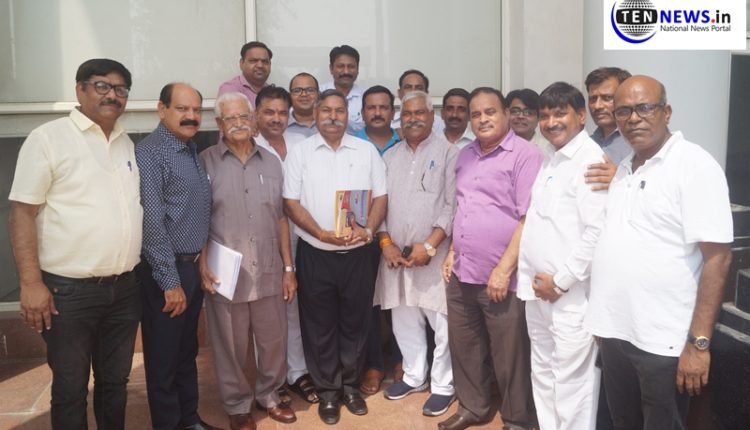 FONRWA delegation meets SSP over attack on RWA Chief, urges for immediate arrest
Saurabh Kumar
Greater Noida: Today a delegation of FONRWA met with SSP Vaibhav Krishna at Surajpur situated SSP office demanding arrest of the accused involved in RWA chief attack incident. SSP assured the SP Singh leaded delegation of arrest to be done soon.
e
On 18th July around 12:30 am OP Yadav, was brutally attacked by some unidentified criminals at night with some sharp weapon on his neck when he was heading towards his home in Aravali Apartments. The attack happened just three days ahead of the election of new office bearers of Federation of Noida Residents Welfare Association (FONRWA)
Today after meeting with SSP SP Singh interacted with Ten News and told that "we briefed SSP about the current scenario. The incident has shaken the confidence of all the contesting candidates for the FONRWA election. Peoples are worried of their security and safety. We also demanded the arrest of the involved accused in the incident as soon as possible."
SSP assured us that if it will be required than police force will be deployed and police teams are working on it soon arrest will be made."
Now the condition of the victim is told to be stable and he is recovering well.