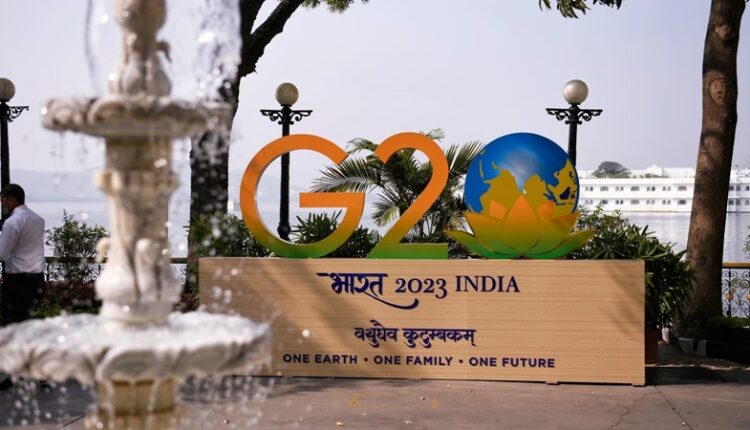 Foreign Ministers from over 30 Countries Attend G20 Meeting Amid Divisions Over Joint Statement
Ten News Network

Delhi (India), March 1, 2023: Foreign ministers and delegations from over 30 countries are set to attend the G20 Foreign Ministers' Meeting (FMM) in Delhi this week. The G20 sous-sherpa, Abhay Thakur, led in-person negotiations with his counterparts on Monday evening ahead of the inaugural dinner on Wednesday.
The meeting will be divided into two sessions: the first will cover strengthening multilateralism, food and energy security, and development cooperation, while the second will focus on counter-terrorism, global skill mapping and talent pooling, humanitarian assistance, and disaster relief. However, a joint statement remains unlikely due to the deep divisions between Russia and China, and the G7 western countries-led grouping.
Last week, negotiators held online discussions that led to criticism that the failure to forge a joint statement at the G20 Finance Ministers and Central Bank Governors' meeting reflected badly on India. However, government sources reject these claims, stating that India's "considered and balanced position" contributed to the Bali Declaration at last year's summit.
Several foreign ministers have already arrived in Delhi, including Russian Foreign Minister Sergei Lavrov and Chinese Foreign Minister Qin Gang, who are expected to attend the networking reception and conversation over dinner event. However, there is uncertainty over the arrival of Japanese Foreign Minister Yoshimasa Hayashi, who has not yet received the necessary parliamentary waivers to travel to India during the important budget sessions.
Russia has stated that it intends to "firmly and openly talk about the reasons and instigators of the current serious problems in world politics and the global economy" during the meeting. The G20 summit will conclude on Thursday, with officials hoping for a greater push towards a joint statement closer to the final summit in September.