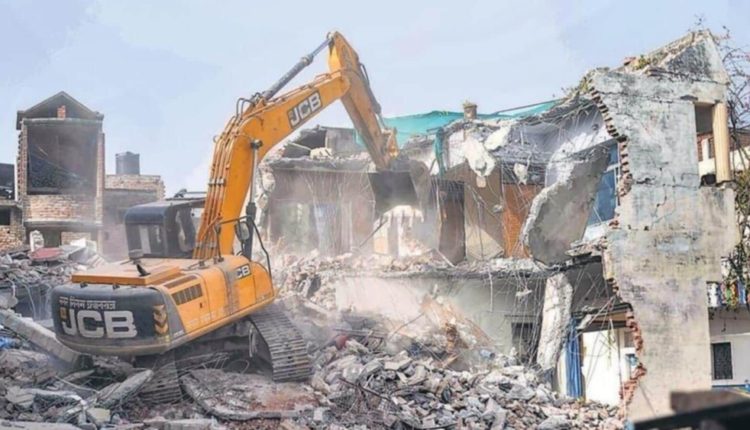 Former judges, key advocates urge CJI intervention in UP demolitions
Ten News Network

New Delhi (14/06/2022): Days after the visuals of a bulldozer being used to demolish the illegal structures of the residence of Javed Ahmed, a local leader, for his alleged involvement in a recent violent protests, many legal luminaries have joined hands to write a strong worded letter to the apex court in the country against this high handedness.
Six former Supreme Court and High Court judges and six lawyers have written a letter to the Chief Justice of India (CJI) NV Ramana to urgently take suo moto cognisance of the Uttar Pradesh government's clampdown on protesters over the remarks made against Prophet Muhammad.
Objecting to the entire exercise, the letter said, "Such a brutal clampdown by a ruling administration is an unacceptable subversion of the rule of law and a violation of the rights of citizens, and makes a mockery of the Constitution and fundamental rights guaranteed by the State."
The letter pointed out that the National Security Act, 1980, and the Uttar Pradesh Gangsters and Anti-Social Activities (Prevention) Act, 1986 has been invoked against those found guilty of unlawful protests.
"It is these remarks that have emboldened the police to brutally and unlawfully torture protestors…. The coordinated manner in which the police and development authorities have acted leads to the clear conclusion that demolitions are a form of collective extra judicial punishment, attributable to a state policy which is illegal," stated the letter.