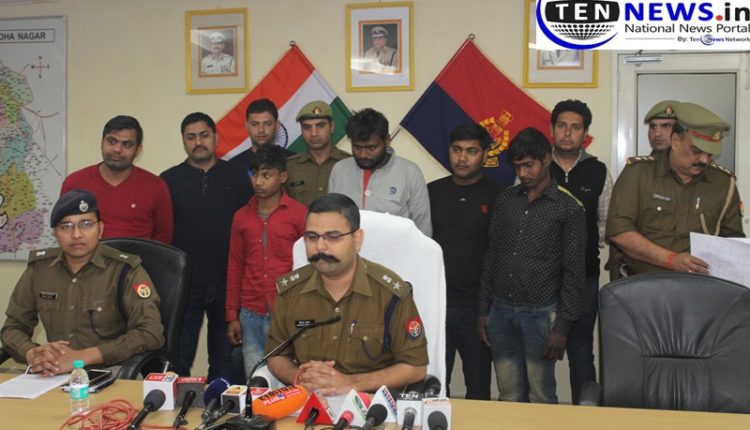 Four arrested for Murdering their landlord after he asked for rent.
Saurabh Kumar / Photo & Video By Baidyanath Halder
Greater Noida (25/02/2019) : Noida Police has arrested four accused for murdering their landlord after the landlord asked for rent from them. Police had arrested the accused on 24th February while they were heading towards Jalpura around 6:10 pm in the evening.

On 22nd February the victim identified as Vijaypal, a resident of village Amenabaad under Bisrakh police station went missing. He was last seen around 6 pm with the accused in his Alto car near Stellar Jeevan Society.
As per the information the accused use to run a printing press in a rented accommodation owned by the victim. But when the victim demanded rent from the accused a dispute broke out between them which later turned into murder.
SSP Vaibhav Krishna told that "As both victims and accused know each other, taking advantage of that on the day of incident, accused called the victim to their place near Stellar Jeevan Society. After that, all of them started drinking together and in between accused choked the victim by putting the pillow against his face."
Further, he told that "After killing him, the accused took the body of the victim in their car and dumped the body near Ghazipur in Delhi. They also called family members of the victim using his number and demanded 10 lakh. But the victim's family immediately informed the police".