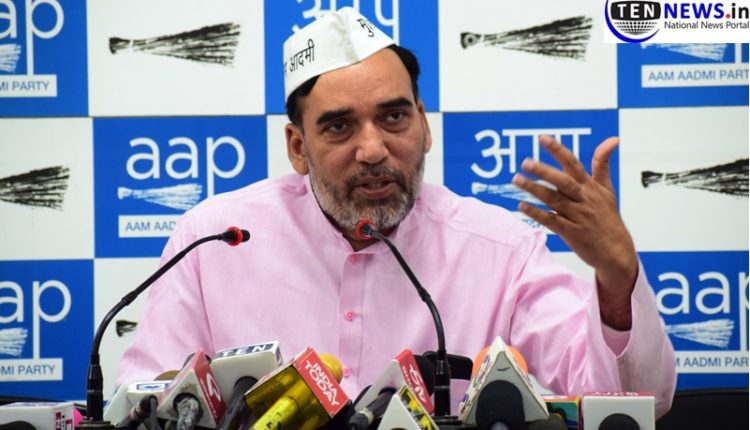 Full Statehood to be grabbed by amendment of the constitution and not by any Court' : Gopal Rai
Vishal Malhotra (Photo/Video) By Lokesh Goswami Ten News Delhi :
New Delhi : Aam Aadmi Party (AAP) Convenor Gopal Rai today, Allegedly exposed Delhi BJP president Manoj Tiwari's lies on the statehood issue, and said through "#TwitterChaupal" that he misguided the people of national capital.



Addressing media, the senior AAP leader said,
"Supreme Court has made no comment whether to give full statehood to Delhi or not. Manoj Tiwari is lying by taking the name of the SC."
"Tiwari on Twitter said that the Supreme Court said that Delhi cannot get the status of full statehood. This is false and he is lying," Rai said.
Gopal Rai also asked "does BJP agrees with the statement of Tiwari and if so then they must clarify it officially".
"Delhi can not get full statehood status from the court, but it can be obtained only through the amendment of the constitution," he added.
In the run-up to the Lok Sabha election, Aam Aadmi Party is planning to start a door-to-door campaign for full statehood for Delhi.
Gopal Rai also said that AAP will start campaigning at every metro station from tomorrow. First campaign will be conducted at Rajiv Chowk Metro Station on Sunday at 2 PM.