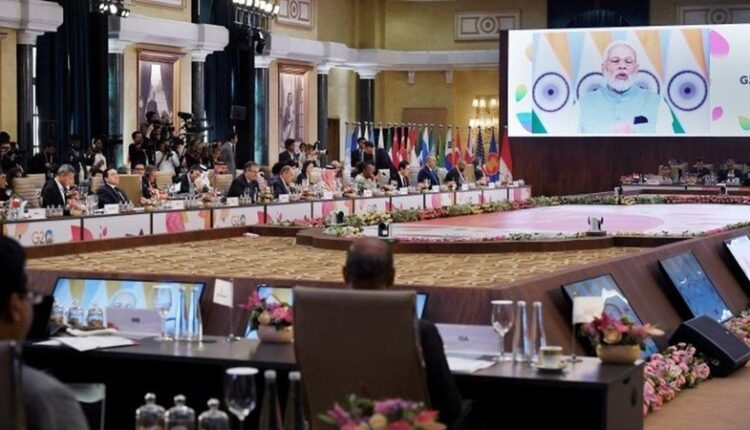 G20 Foreign Ministers Meet kicks off in Delhi, India insists on finding common ground to fight global challenges
Ten News Network
New Delhi (India), 2nd March 2023: Foreign Minister S Jaishankar on Thursday addressed the G20 Foreign Ministers' Meeting (G20FMM) in New Delhi. In the address he brought attention to the urgent issues the world is collectively facing at the moment.

The G20 meeting started after a moment of silence for all the people who lost their lives in the recent earthquakes that hit Turkey and Syria.
After that the Indian foreign minister made an impactful statement and hit upon a few points including the impact of the Covid pandemic, the climactic crisis, the debt burden across the globe and the food and energy security that have causing anxiety due to recent events.
He also said that despite multiple points of differences between the countries, they need to find a common ground and combat issues.
S Jaishankar said, "We first came together in the midst of a global crisis and are today, once again, actually confronting multiple ones. These include the impact of the Covid pandemic, concerns of fragile supply chains, the knock-on effects of ongoing conflicts, anxiety of debt crises and the disruption of climate events. In considering these issues, we may not all always be of one mind. In fact, there are some matters of sharp differences of opinions and views. Yet, we must find common ground and provide direction, because that is what the world expects of us."