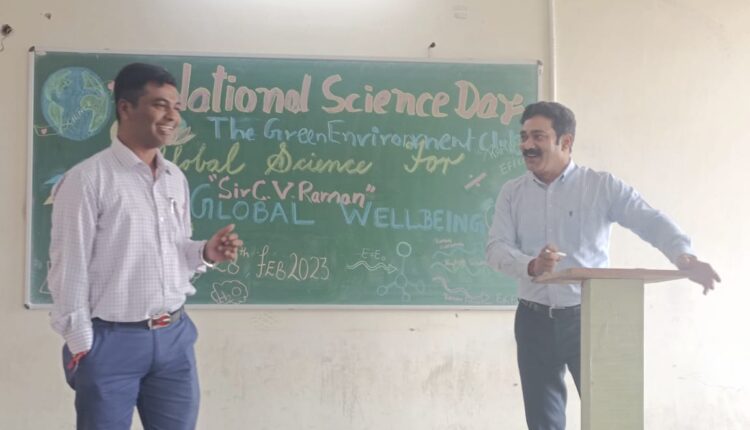 Galgotias College celebrates National Science Day
Greater Noida: Department of Applied Science at Galgotias College of Engineering & Technology celebrated National Science Day at campus.

The event was conducted by Dr. Vipin Kumar Srivastava. He informed that this year's theme for National Science Day which will be celebrated across the country is "Global Science for Global Welfare". It is a fact that whole world including India is facing new global challenges in 2023 and It is necessary to highlight the importance of science to face these challenges and for the overall welfare of the world.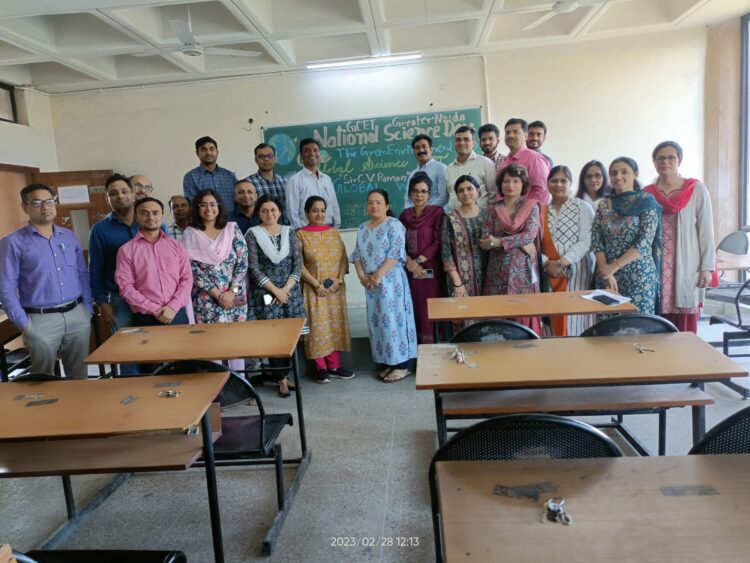 National Science Day is celebrated every year on 28 February to mark discovery of the Raman Effect. Throwing light on the Raman Effect, Dr. Smriti Dwivedi informed that if light passes through a transparent object, some part of the light gets deflected which causes a change in wave length. This discovery was made by Sh. C V Raman and the effect was named after him as Raman effect. He was also awarded Nobel prize for his this discovery. Scientist CV Raman is a well known and well regarded scientist in scientist community. Dr. Rajesh Tripathi, Head of the Department of Applied Science said that the number eight had special significance in CV Raman's life. He said that National Science Day is celebrated every year to increase interest in science amongst common people and to create awareness about science in society. It highlights the importance of scientific analysis and new discoveries for the progress of mankind. It encourages Indian citizens to study and understand the phenomena affecting the physical world. In the end, he said that Physics, Chemistry and Mathematics departments should jointly publish patents and research papers so that the name of our college and university becomes global.
In the end, Dr. Rajeev Kishore thanked the coordinator of the program, Dr. Vipin Kumar Srivastava, members of the Green Club and all the professors, assistant professors, laboratory assistants of the department for making the program successful.