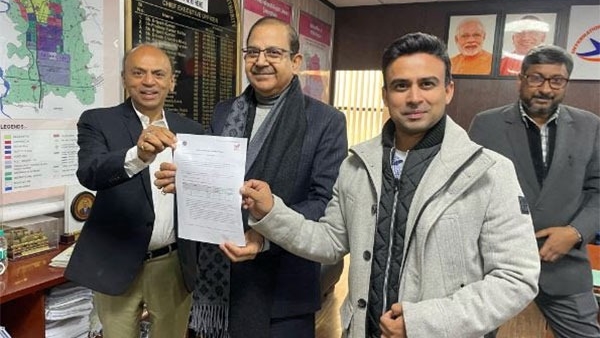 Galgotias Infra Announces 510 Crore Investment in Aerocity Near Noida International Airport
Ten News Network
Greater Noida (Uttar Pradesh), 11th Jan 2023: Galgotias Infra, a leading real estate and infrastructure development company, has entered into a Memorandum of Understanding (MOU) with the Yamuna Expressway Industrial Development Authority (YEIDA) for the development of various projects in and around the upcoming Jewar Airport.
Under this agreement, Galgotias Infra will invest a proposed sum of Rs510 crores over the next 3 years in warehouse, hotel, housing, and hospital projects located in Aerocity, close to the Noida International Airport, along the Yamuna Expressway.
The proposed investments are expected to create employment for over 2200 people directly and around 6,000 people indirectly, informed Dhruv Galgotia, director of Galgotias Infra.
According to Galgotias Infra, the Aerocity area near the Noida International Airport is becoming an attractive location for infrastructure development, offering comfort, convenience, and a sustainable experience to homebuyers, students, passengers, and visitors. The company also plans to develop a hotel investment with intelligent technologies like smartphone access and services tailored to the evolving demands and expectations of global leisure, student, and business travelers.
Suneel Galgotia, Chancellor of Galgotias University, said that the investments align with the vision of Uttar Pradesh Chief Minister Yogi Adityanath to make the state a "true knowledge superpower." The investment will be primarily done in a phased manner in the Aerocity near the Noida International Airport.