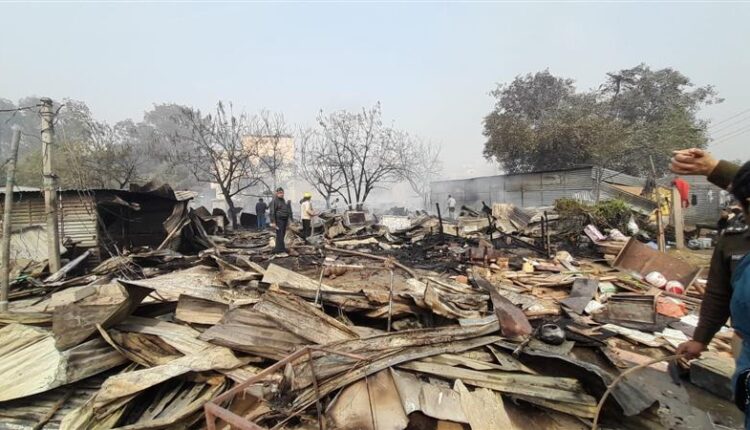 Fire in Gurugram: 200 Shanties Gutted, 2000 People Homeless
Ten News Network
Gurugram (Haryana), 11th Jan 2023: A massive fire broke out in the Sector 49 area of Ghasola village in Gurugram on Monday, destroying 200 shanties and leaving over 2,000 people homeless.
Despite the efforts of more than 100 firefighters and 20 fire engines, the fire spread quickly due to the numerous gas cylinders that burst. Fortunately, there were no reported injuries, but residents lost valuable possessions such as appliances, jewelry, and documents. The cause of the fire is believed to be an electrical short circuit, and officials have cited the use of plastic, tarpaulin, wood, and bamboo in the construction of the shanties as a contributing factor.
Residents of the settlement, who are mostly daily wage workers, have been left reeling from the significant losses they have incurred. Civil defense teams and private NGOs were on the scene to assist those affected.