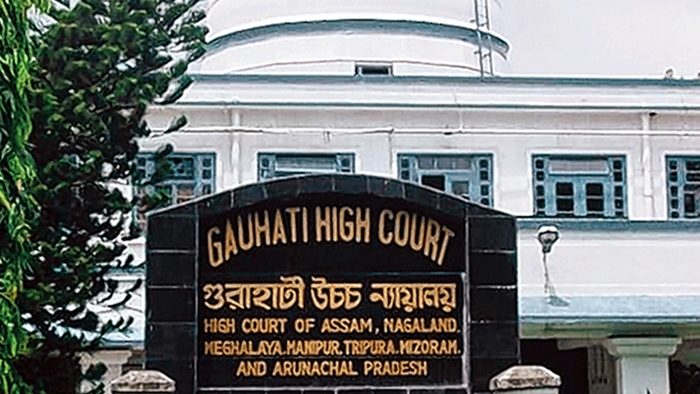 Gauhati High Court criticizes Assam government for arresting child marriage accused, calls charges "absolutely weird"
Ten News Network
Delhi (India), February 15, 2023: The Gauhati High Court in Assam, India, has criticized the state government's crackdown on child marriages and its use of stringent laws, such as the Protection of Children from Sexual Offenses Act, 2012 (POCSO) and rape charges, against the accused.

The court observed that the allegations were "absolutely weird." The crackdown, which began on February 3 and led to the registration of 4,225 cases of child marriage, resulted in the arrest of 3,031 people.
Hearing a batch of petitions for anticipatory and interim bail, Justice Suman Shyam allowed all the petitioners to be released on bail immediately, stating that there was no need for custodial interrogation of the accused in such cases.
The judge also noted that the crackdown had caused havoc in the private lives of people, with children, family members, and the elderly affected.
The state government's advocate pointed out that the accused had been charged with non-bailable offenses under the POCSO Act and rape (IPC Section 376).
Justice Shyam questioned the addition of POCSO to the charges and asked if there were any allegations of rape. He suggested that the administration come up with bigger prisons instead of arresting everyone.
The judge sought the opinion of senior advocate Angshuman Bora, who stated that the accused were not dreaded criminals and that charges could be filed against them without custodial interrogation. He emphasized that the message against child marriage could be given by filing chargesheets and sensitizing people.
The court clarified that it was not acquitting anyone and that the government could continue investigating the cases. Justice Shyam also questioned the need for custodial interrogation in cases of child marriage and reiterated that immediate detention was unnecessary.
The punishment for child marriage is two years, and the court stated that the law would take its course in cases of violation. It urged the state government to proceed as per the law and file chargesheets, and suggested that custodial interrogation should be used only in exceptional cases.