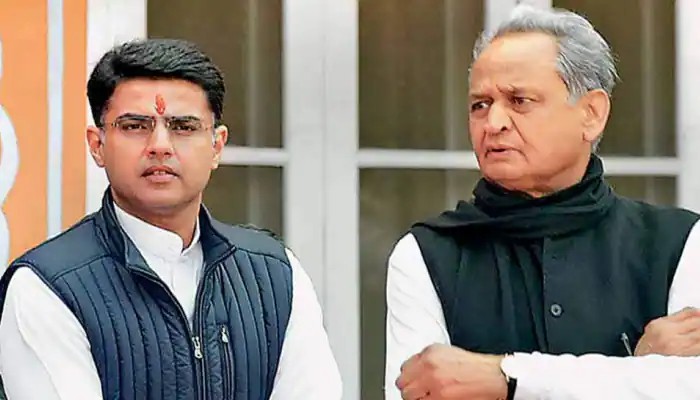 New Delhi, Nov 24, 2022: Tensions continue to build within the Congress camp in Rajasthan as the state CM took a swipe at Congress leader Sachin Pilot on Thursday.
In an interview with NDTV, Gehlot said, "A gaddar (traitor) cannot be Chief Minister..a man who doesn't have 10 MLAs, who revolted against his own party."
Earlier this week, a Gurjar leader named Vijay Singh Bainsla had threatened to obstruct Rahul Gandhi's 'Bharat Jodo Yatra' in Rajasthan unless Sachin Pilot was made the CM.
Later, Sachin Pilot distanced himself from Bainsla's claims saying that the Bharat Jodo Yatra will be successful in Rajasthan. He further stated that the BJP was trying to create disturbances.
Earlier, Gehlot had said his government will try to resolve Bainsla's grievances. He said, "This is democracy and everyone has the right to speak. We are ruling on the basis of the Constitution and the right to speak cannot be taken away. If there is any demand or suggestion, we will hear it out and try to address the grievances."