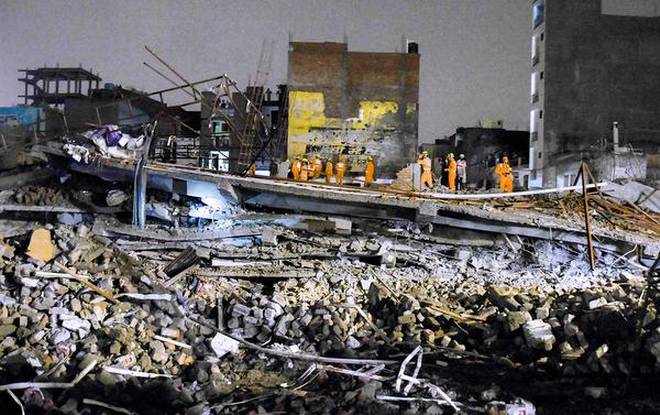 Ghaziabad Police Teams Attentiveness Averted Big Mishap in Yesterday's Building Collapse 
Yesterday a five floor building collapsed in Ghaziabad's Khoda colony. Now it has come to light that about 7 in the evening, PCR 61 was on round when it heard the noise of glass falling off from the building. The three under training sub inspectors Sanjeev Kumar, Kapil Kumar, Manish Kumar along with head constable Hatim Ali and Driver Brijnath singh immediately reached to the building and made sure that both sides of the building are evacuating immediately.
With help of public the place near the building was completely evacuated and within 2 minutes of the action, the building fell off. The attentive action of the concerned police personnel saved the life of many. Senior Ghaziabad police officers have decided to reward the team for their intelligent action that saved life of many.