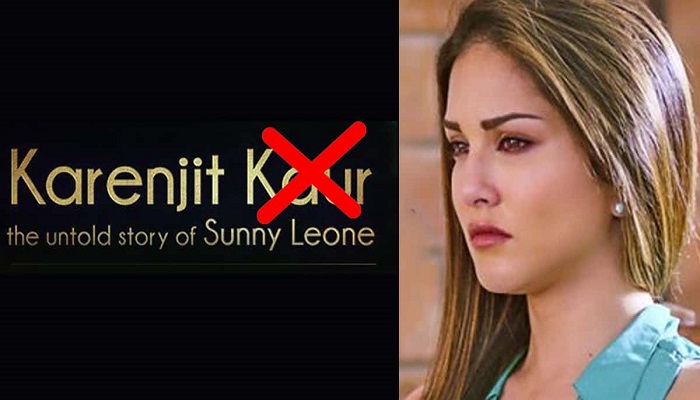 New Delhi: The Delhi Sikh Gurdwara Management Committee (DSGMC) wrote Zee Television to remove 'Kaur' title from Bollywood actress Sunny Leone's biopic 'Karenjit Kaur: The Untold Story'.
The web series has been released on Zee5 on July 16, 2018.
DSGMC's general Secretary Manjinder Singh Sirsa said that Kaur and Singh word was given Guru Govind Singh. And Kaur title used as surname of Sikh women and girls.
Commenting over the issue, spokesperson of the DSGMC said, "Adding Kaur title in Sunny Leone's biopic has been done to defame the Sikh community."
He further asked, "When she was porn actress, she used Sunny Leone. Even, when she stepped in into the Bollywood, she carried out the name which she was using as porn actress. But when her biopic is being broadcasting why channel has not using her popular name and branding her as Karenjit Karu?"
The committee wrote to the Zee Television and demanded to remove Kaur word from her biopic title. "We have written to Zee news owner and Company to remove 'Kaur' word. It is an attempt to defame Sikh community by doing this. Moreover, we also planning to move minority commission over the issue."
Sunny leone used to work as porn actress before stepping in into the Bollywood with Big Boss tv serial. She is now married to Daniel Weber and the couple has three children. They adopted a girl child Nisha in 2017. In March 2018, they had extended their family by including two more children — sons Noah and Asher — via surrogacy.