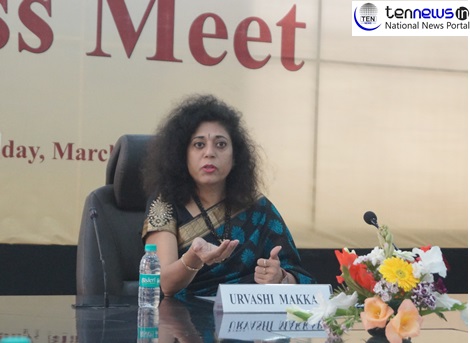 GL Bajaj Institute of Management research figures in list of top 22 Institutes in AICTE-CII ranking!
15/3/2018               (Greater Noida)
GLBMIR, Greater Noida has been listed amongst top 22 institutes in India in a survey of Industry Linked Technical Institutes 2017 conducted by AICTE-CII under the category of emerging institute offering Post Graduation Diploma in Management.
The objective of this survey was to show case best engineering, pharmacy, Management and architecture. The criteria under which institutes were ranked are Infra, Curriculum, Governance and Placements. The survey was entirely for private institutes.
For the survey institutes are divided under two categories one is for the institutes which have completed more than ten year of establishment named established institutes and the other one was for institutes having less than ten year of establishment and were listed as emerging institutes. GL Bajaj institute figured in the list of emerging institutes.
Total no of participation was 783 out which 200 colleges were shortlisted for their presentation in last year December before the jury members of AICTE-CII. From the institute side Director of GLBMIR Dr Urvashi Makkar along with a delegation of corporate partners represented the collage at AICTE presentation.