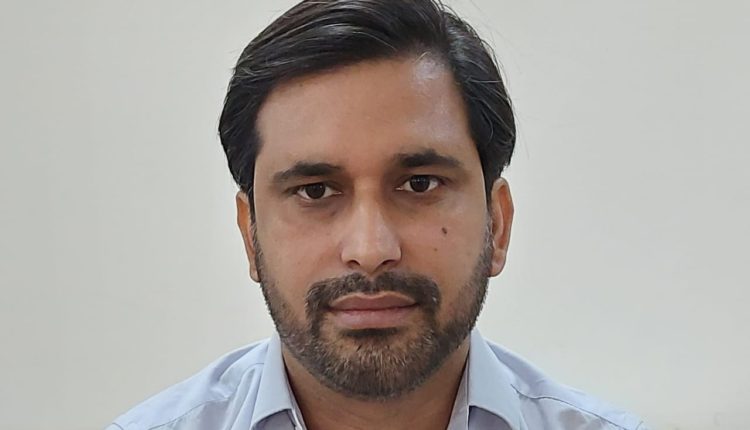 GL Bajaj's Professor ranks among the Top 2% Scientists of the World listed by Stanford's University
The ranking of 2021, which reflects the top 2% of the most-cited scientists in various areas, was recently released by Stanford University. The report was written by a group of experts led by Stanford University's eminent professor, Prof. John Ioannidis.
Prof. SP Dwivedi, Professor of Mechanical Engineering has been named in the world's top 2% of Scientists List. This recognition places GL Bajaj Institute of Technology and Management, Greater Noida  in the global map of excellence in Engineering research and brings great pride to the institute.
Elaborating on the feat, vice chairman of the institute said that the institute is indeed proud of this achievement and there is a way to go.  The institute is committed to create a league of quality researchers so as to contribute in the improvement of the quality of life of the masses. 
The director of the institute Prof. RK Agarwal said that among the various criteria, the rank is based on the top 100,000 by C-scores (number of citations, excluding self-citations) or a percentile rank of 2% or above. 
Prof SP Dwivedi figured in the list prepared by Stanford University and Elsevier BV, a Netherlands-based publishing company. According to the Stanford – Elsevier report published last week.In the exhaustive list of 1,59,683 persons, 1,492 Indians have found a place, with a majority of them being from IITs and IISc and other top institutes, representing fields like physics, material sciences,  engineering, plant biology, energy and others.This list includes the top 2 percent of scientists of the world from different fields on the basis of standardized citation indications. These include information on the number of citations, H -Index, co-authorship and a composite indicator. The results were published recently and they have been classified into 22 scientific fields and 176 sub-fields in the report.