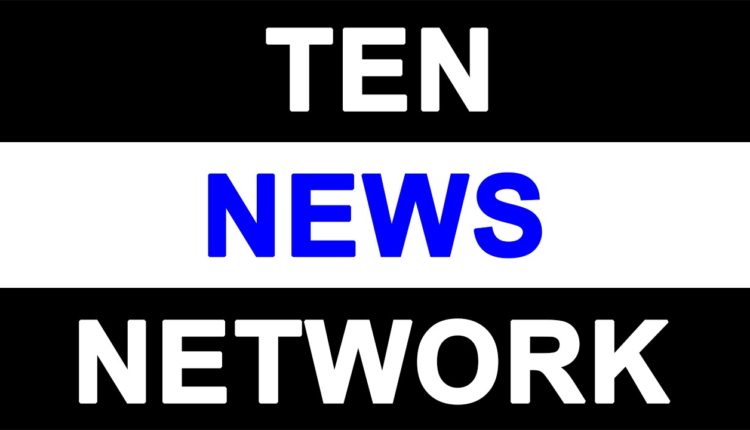 GOVERNMENT ANNOUNCES RELIEF FOR LAKHS
GOVERNMENT ANNOUNCES RELIEF FOR LAKHS
Bringing a major relief and aid to the people living in illegal colonies across Delhi, Kejriwal-led Aam Aadmi Party government ordered the registration of these properties. There are around 1650 unauthorized colonies in the capital city providing shelter to over 50 lakh residents. The Delhi government ordered the authorities to finish the process of fixing the boundaries of such colonies at the earliest, which will be followed by the process of registering these properties.
Residents of unauthorized colonies have been waiting for registration and regularization of these properties from a long time. Earlier, they had in their hands power of attorney as the sole legal paper but now with this announcement, they can enjoy the ownership of these properties through the registry process. With the lawful registry papers with them they will have the ownership rights of these properties.
These unauthorized colonies have always been an issue for all political parties at the time of Delhi elections. Earlier in December 2014, the Union Cabinet cleared a proposal to amend the existing guidelines for regularization of such properties. The congress government also announced the regularization of these illegal properties before the start of assembly elections in 2013. BJP-led Centre government recently extended the date for regularization of such colonies from March 31, 2002 to June 1, 2014.
Now as a major step towards development and benefitting lakhs of residents, AAP Government declared to register all the unauthorized residential and commercial properties booked in 12 zones under the three MCDs. In order to start the registry of such properties, Chief Minister Arvind Kejriwal has directed the revenue department to complete the demarcation process. The fixing of the boundary walls of such colonies will be done using the latest scientific methods. Satellite and total solution methods will be used to fix the boundaries at the earliest.
Demarcation of boundaries is in the process and registry will begin from April 1, 2015. The government has planned to keep a constant check on the boundary fixing work. For this, agencies to look after the demarcation process have been identified. Also, the government will seek a daily report from the officials and departments concerned with the fixation of boundary work.
Every month, several residential and commercial properties are booked by various agencies for violation of building bylaws. Such properties were not allowed to be registered till now and they remained unregistered. But now the government has opened the registry of properties in illegal colonies for the benefit and welfare of people. About 1650 colonies are marked as unauthorized colonies in Delhi. Colonies that came up till June 1, 2014 will be entitled for registry. It is expected that as soon as the boundary of such a colony is fixed, layout plan of such colony would be finalized by the municipal corporation and government would start the registry process
of these properties. With this move of AAP Government, property prices of such colonies are also expected to rise, as soon as the registry begins. Although, government has taken a major step for the betterment of lakhs of people residing in such colonies but experts have mixed views on such announcement. Experts also have an opinion that registration of these unauthorized colonies is a long process and it requires lot of changes and amendments in the existing laws. For getting a property registered in Delhi, there are some basic statuary requirements which need to be fulfilled and in this case of regularization of such colonies, it is not so easy.
Mr. Kushagr Ansal, Director, Ansal Housing says "Registering the illegal colonies is a major step taken by Delhi Government. With such a step, lakhs of residents will be relieved and they can have the ownership of the properties they are residing in. Registering of such colonies was the most awaited demand of people of Delhi. At the same time, the government will now be able generate a great amount of revenue from this action".
Mr. Pradeep Aggarwal, Chairman, Signature Global says "With the government's order of registering these unauthorized colonies, residents will have with them legal documents of their properties. Also with the legal regularization of such properties, prices of these too are expected to rise. This is a total win-win situation for all residents and the government through revenue generation. But this process won't be easy as title of land must be clear".
Mr. Rajesh Goyal, MD, RG Group, says "This announcement has brought happiness in the lives of lakhs of individuals residing in these colonies. But still several amendments need to be done in building bylaws in order to get this plan perfectly in place as there is absence of layout plans. Once done, this will prove to be a huge source of funds generation for the Delhi government in future".
Mr. Mahipal Singh Raghav, CMD, MMR Group, says "The long wait of getting the unauthorized properties registered, seems to have come to an end. The constant monitoring of the demarcation and registry process, are serious steps taken for the betterment of general public and will also be a handy source of revenue generation. But there are still several hurdles along the way. Without layout plans, registration is not possible. Clearing of land titles will be the first barrier. Building bylaws have to be corrected so as to successfully get the plans in action".