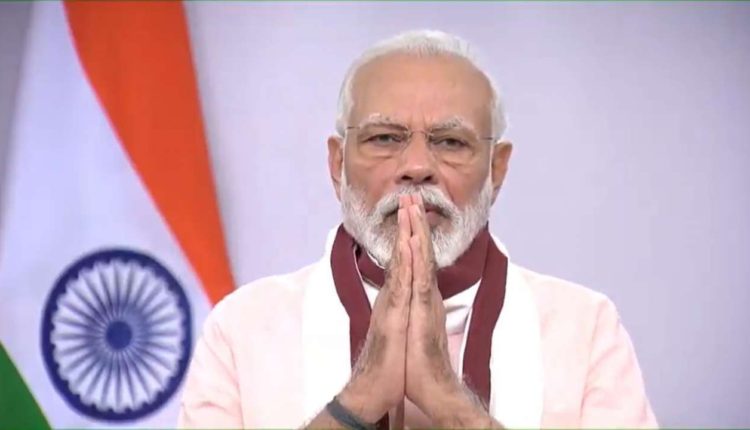 Government's response to Covid-19 has been Inappropriate: Indian Medical Association
By: Dr Rajan Sharma, National President, Indian Medical Association
One would have expected a sober response from the Government of India to the pandemic in Health care sector. Due to the severity and the unpredictable nature of the epidemic Health has become a priority at all levels of national life. Everyone expects Health to be accorded importance in Budget allocations. IMA had certain qualitative and quantitative expectations. IMA expected the Government to come out with a long term plan and strategy. IMA's  minimum expectations were:
Strengthening of Public Hospitals and Public sector Human Resources.
Strategy to sustain the small and medium hospitals run by single and couple doctors.
Plan and execute an honourable and acceptable strategy to purchase care from Private tertiary care hospitals.
Reconceive,redesign and restructure Ayushman Bharat.
The response of the Government is not only inadequate, it is totally inappropriate. The following is the response of the Government:
Notification of NMC Act empowering non medical persons to practise medicine and mixing systems to produce Hybrid doctors.
Proclamation of National Educational Policy legalising quackery and creating generations of Polypathy doctors.
Tabling National Commission for Allied and Health Care Bill 2020 transforming paramedics into medical practitioners.
NMC Act:
All sections of NMC Act were notified on 25th September 2020. All concerns of the profession and the people have been brushed aside. NMC will maintain a parallel register of practitioners euphemistically called Community Health Providers. They are assorted group of persons connected with modern scientific medical profession. They can be anyone from laboratory technicians to optometrists. They will be provided with license to practise medicine in primary care. This will include wide range of diseases and maternity. If they are overseen by another Community Health Provider they can practise inside ICUs, Critical Care, Operation theaters, emergencies, Labour rooms and anywhere in the secondary and critical care. This single clause 32 will cost India millions of lives. Letting loose half and partially trained non medical persons to treat patients is crime against humanity.
The other concerns of unaffordable fees in private medical colleges, mixing the curriculum of all systems of medicine, subletting Bridge courses to states for implementation of Crosspathy remain. The Act remains anti people and anti poor.
National Educational Policy forms the platform for chaos in medical education. It abolishes dedicated Health Universities. Providing lateral entry to various medical courses and permitting crosspathy in the guise of plurality are grossly contradictory to the objectives in the policy.  The Government is alleged to have favoured one Nation one System which is a cocktail for disaster. The National Educational Policy will enable to mix all systems of medicine and produce Hybrid doctors. In effect doctors of modern medicine as existing today will cease to exist in a decade. The nation will produce only Hybrid doctors of questionable repute.
National Commission for Allied and Health Care professionals Bill 2020 is the final nail in the coffin allowing assorted paramedics to practise medicine independently."
What the Government has in store for the nation is a lytic cocktail of mixing all systems ( mixopathy) allowing all systems to practise modern medicine (crosspathy) allowing unqualified non medical persons entry into medical register and legitimising their practise in primary, secondary and tertiary care hospitals ( official quackery) as well as allowing paramedics to become medics. Modern medicine as a science will be extinct in India by 2030. This inappropriate response to the pandemic has come at a time modern medicine stands tall in fighting the pandemic and when modern medicine doctors have saved millions of lives to contain Case Fatality rate at 1.7 Government's own statistics show that 96% of patients prefer modern medicine.
IMA resolves to resist these ill conceived moves. Dignity and Honour of the medical profession are not for barter. Prescribing an unsolicited National Exit Exam on legitimate modern medicine students is an area of friction as well. The doctors and the medical students of India will jointly resist these serious infringes on the Health of the nation in the name of people of India and remain the voice of voiceless.