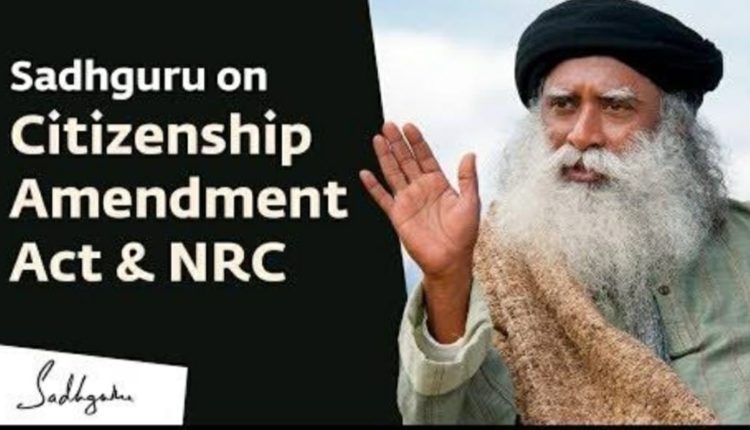 The president of the Isha Foundation and spiritual guru Sadhguru Jaggi Vasudev believes that the government has failed to convince the people about the protest against the Citizenship Amendment Act across the country.
Sadhguru says, "The government has definitely failed to explain the reason behind this law among the people."
"You are doing the Protest because you feel that this law is against you. This law is not against Hindus or Muslims. The problem is that the government has failed to tell even the people about the beneficial subject", commented Sadhguru while in an interview with India Today Network in Davos, Switzerland.
Jaggi Vasudev had arrived in Davos, Switzerland to attend the 50th meeting of the World Economic Forum.
During this, he spoke to India Today news director Rahul Kanwal that people should not oppose Citizenship Act, as it is not for ending one's citizenship. Rather, it is to identify those minorities who were forced to live somewhere after partition.