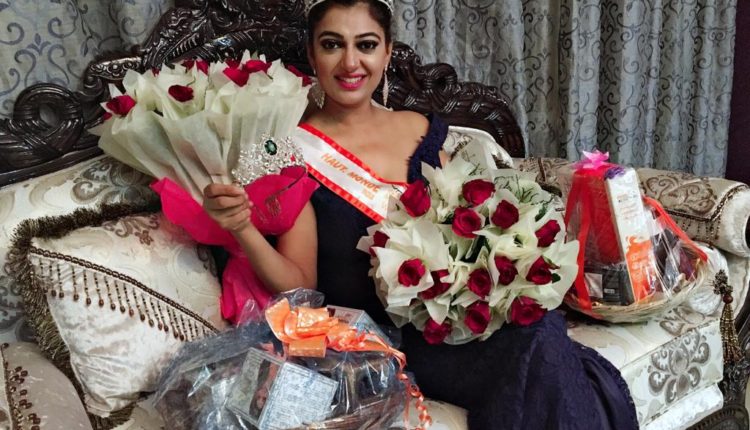 Greater Noida resident brings laurels to city, bags coveted title at International beauty contest
Saurabh Kumar
Making the city proud once again, a Greater Noida resident Kirti Mishra Narang has won the title of Mrs India Worldwide 2018 (Water element) as well as runner-up for north zone Mrs India World Wide 2018. A mother of two kids and cabin manager at a leading private airline.
Earlier she was selected as top 100 finalists in Haute Monde Mrs India Worldwide Contest in a contest happened at tree Hilton Gurugram.
This time as she was among top 100 finalists, who were selected worldwide, she competed with 87 girls from all over the world and different states of India at the semi final which was held in Greece. During semi final 4 rounds took place which had cocktail gown & introduction, swimwear, talent, traditional wear.
The final event took place at Delhi Jawaharlal stadium on 21st September where Kirti was declared as winner under water element category.
Over her success Kirti said "I feel very happy and proud over my achievements. It's been an amazing journey for me which came to last with a fruit full end.