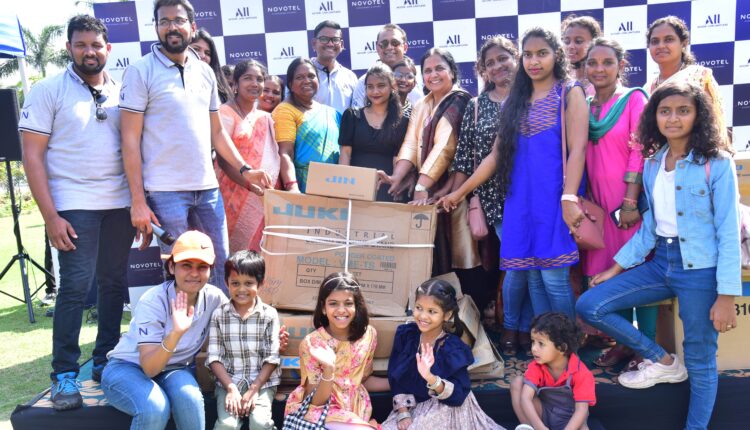 Heartiest Gratitude For Employees At Novotel Hyderabad Airport

Hyderabad, January 2023: As It's the end of a glorious year, Novotel Hyderabad Airport conducted an exhilarating appreciation week for their employees with some fun activities and initiatives.
The event started with a thrilling Zumba session for the employees with a renowned Zumba Trainer from the city. The employees relished it thoroughly and all happy faces were witnessed. Followed to this NHA distributed sewing machines to Nireekshana, an NGO – a unit run for HIV affected families.
As an attempt to show their appreciation for their talented team and catapult them into the new year, Novotel Hyderabad Airport organized a day filled with fun. The team participated enthusiastically in the Heartist Gratitude week and kicked off the year with all things exciting.