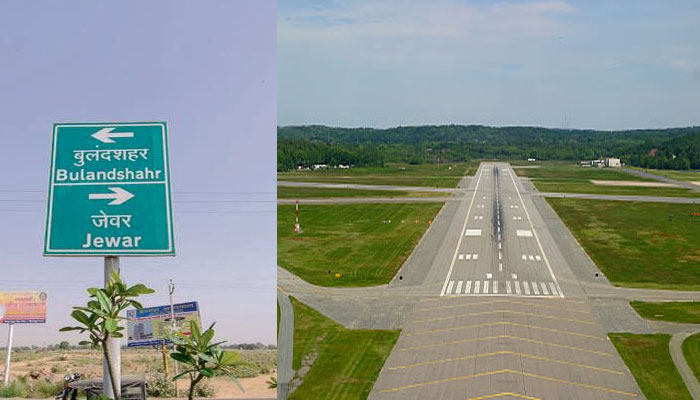 High Level Committee Form to Monitor and Process Development of Jewar Airport
Saurabh Kumar
For monitoring the infrastructure development of Jewar International Airport, government has framed a high level committee. The committee will monitor the airport project and its implementation. The bid document for the airport will be sent to the state government for approval only after the approval of the committee which constitutes of 11 members.
The state government is taking steps to speed up the construction of Jewar International Airport at the earliest. Within ten months after the  permission granted for airport, the state government has sent a proposal for the theoretical clearance to the Ministry of Civil Aviation. This proposal is expected to be stamped in the meeting of the Screening Committee of the Ministry, which will be held on 23rd April.
The 11-member Project Monitoring and Implementation Committee has been constituted for better coordination between monitoring of airport work and departments related to this project. The committee constituted under the chairmanship of the Chief Secretary included members of the Yamuna Authority, Chief Secretary Finance, Principal Secretary Civil Aviation, Principal Secretary Law, CEO Noida, Greater Noida Authority, Joint Secretary Civil Aviation, Chairman, Airport Authority of India Have done CEO of Yamuna Authority has been made its member secretary. The first meeting of the committee is expected soon.
The committee will take care of all the development works of Airport. And whatever decisions will be taken, committee will have the responsibility to implement them. After receiving the theoretical approval from the Ministry of Civil Aviation, the airport bids will be kept for the study in front of the committee for a over view and to give approval . Only after getting  approval from committee it will be sent to the government for final approval. Yamuna Authority's OSD Shailendra Bhatia informed that the responsibility of monitoring and implementing all the work related to the Jewar airport has been given to the committee by the government.